Kanye West is allegedly going out of control planning his big day. The singer/actor/designer/messiah was expected to have a quiet family wedding (lol, no), but recent reports from various insiders suggest that West's ideas are running to much more extravagant places.
"This will be the event of the year. Think fashion runway, stage show performance. Think Avant-garde. Think nothing like you've ever seen. Kanye's saying 'This is a concept event based on a wedding,'" the insider recently dished.

The source added, "He's sometimes even forgetting to involve Kim in the meetings with the wedding planner. She feels like the whole thing might be spinning out of control. It's just insane. Kanye has basically billed it as breaking the boundaries of what to expect when it comes to a wedding."
Quick Question: What do people expect when it comes to weddings, because my expectations are always that there will be some kind of puff pastry dish as an entree and that someone will get angry at me for knocking out a bridesmaid to catch the bouquet. Anything beyond that is pretty much a slam dunk, Kanye; you don't have to work that hard!
"Now he's working on all these huge surprises for the wedding, but as a result she has virtually no idea what is going to happen at her own wedding. She's been kept in the dark about a lot of the details and that doesn't make her happy," a source told Life & Style magazine.
I hope this is televised because I would love to see the look on Kim's face as she tries to walk down the aisle while 1000 white doves are released into the air and 57 corgis wearing capes and crowns are lowered onto the altar. (Also: Flash pots! Flash pots everywhere!) [Inquisitr]
---
G/O Media may get a commission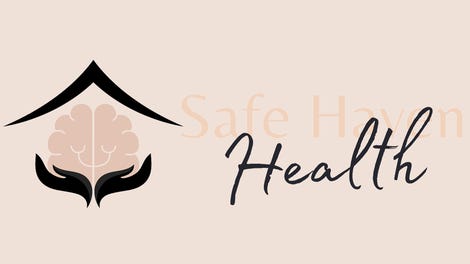 Addiction counseling
Safe Haven Health
Snooki may be pregnant again. According to sources (J-WOWW, I bet) she's keeping the baby under wraps (swaddled?) for now so as not to interfere with any upcoming appearances. Congratulations, Snooki!
---
Miley Cyrus drank a stranger's beer during her concert and the crowd went wild! I would have gone wild, too, but for a very different reason: beer at concerts cost 15 dollars and is for my consumption only! HANDS OFF, HANNAH MONTANA! (Also: What if the fan had mono?)[TMZ]
---
Britney Spears is allegedly not allowed to have a phone or use the internet under the rules of her conservatorship. This sounds more like a V.C. Andrews novel every day. [Belfast Telegraph]
25 things you didn't know about Drew Barrymore. (Go for the facts, stay for the amazing 90s photos.) [PopSugar]
50 Shades of Grey has finished filming. It is only a matter of time before we all have to discuss the movie with our mothers. Can't wait! [JustJared]
LeAnn Rimes is writing a song over text. Serious question: Can anyone else not tell Mandy Moore and LeAnn Rimes apart? What ever happened to Mandy Moore?[JustJared]
Mystery solved: Mandy Moore is tweeting, mostly.[Twitter]
Rob Thomas has written a new song and is excited to share it with you. [Twitter]
Katy Perry got booed on the runway at Milan Fashion Week for no apparent reason (besides being Katy Perry). Then, when she landed in LA, the paparazzi booed her again jut to remind everyone that the paparazzi aren't known to be kind and/or compassionate to others. [E!]
Brandi Glanville wants to move on from her divorce from Eddie Cibrian, but it's very hard because she also wants to keep talking about it forever. [People]
Gaga, Rihanna, and Selena Gomez all strutted around sans pants because FUCK YOU WINTER! I'M GOING TO DRESS LIKE CASSIE FROM A CHORUS LINE IF I WANT TO! [People]
Miguel has pleaded no contest to a DUI. [ONTD]
Aberdeen's Kurt Cobain statue is sadder, more confusing than Courtney Love's twitter.[ONTD]
Haddie (Sarah Ramos) is returning to Parenthood. Guess she wasn't dead, after all. [TV Line]
Kylie Jenner wore a "Fuck Off" jacket to a store opening and apparently it's a big deal even though she's 16 and telling the world to fuck off is basically the only thing 16-year-olds do. Besides eat hot pockets at 3am. [HipHollywood]
Jennifer Lopez is coming back to TV as a hard-nosed cop who don't take no guff. :: violently suspends disbelief:: [TV Line]
God, Mo'Nique is the best. [HipHollywood]
SpaceJam 2 is happening. ::busts out official Looney Tunes Characters Looking Tough denim jacket I've been waiting to wear again for years.:: [Perez Hilton]
Ellen DeGeneres is hosting the Oscars because it is terrifying and she wants to challenge herself. How are you challenging yourself today? I put on pants. [People]
Let's do this, Saturday!
Lead image via Getty.