A jury has ruled in favor of a University of Virginia dean who sued Rolling Stone and reporter Sabrina Rubin Erdely for defamation over a now-retracted story from 2014 about an alleged gang rape on campus. Nicole Eramo argued that the story was irresponsible, showed a "reckless disregard" for the truth, and damaged both her health and her career prospects and asked for $7.5 million.
Closing arguments were presented earlier this week, where CBS reports that Eramo's attorney argued Erdely set out to tell a particular story and twisted the facts to fit her narrative:
Attorney Tom Clare argued Tuesday that Erdely set out from the beginning to tell a story of "institutional indifference," brushed off statements from her sources that didn't fit that narrative and pushed her own views about the administration onto the vulnerable women she was interviewing.

"Once they decided what the article was going to be about, it didn't matter what the facts were," Clare said.
Attorneys for Erdely, Rolling Stone and the publication's parent company Wenner Media argued that they of course didn't know the story told by alleged gang rape victim "Jackie" was false when the story went to print. They also showed text messages Eramo sent to two students, both advocates for rape survivors on campus. "[A]fter a convo last night seems the fraternity is planning to throw me under the bus. Awesome," read one message. And the next: "I should have conducted an investigation due to the public safety risk despite the wishes of the survivor."
In a video deposition, Rolling Stone co-founder and publisher Jann Wenner said he stands by the non-Jackie portions of the story: "We did everything reasonable, appropriate up to the highest standards of journalism to check on this thing. The one thing we didn't do was confront Jackie's accusers — the rapists." He also said he disagreed with the decision to retract the whole piece, which the magazine did after a review by Columbia Journalism School of the reporting and editing process.
G/O Media may get a commission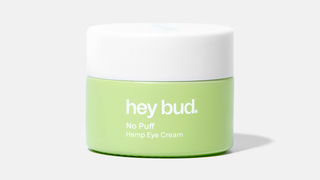 15% off
Hey Bud - No Puff Hemp Eye Cream
Before the piece was published, UVA was already being investigated by the U.S. Department of Education for failing to properly respond to sexual assault claims. After the story was published, in September 2015, the Department released its findings, which said, among other things, UVA didn't promptly investigate sexual assault allegations involving fraternities. The school entered into an agreement with the feds in order to come into full compliance with Title IX, the federal law that bars sex discrimination in educational settings. Eramo previously admitted to a student journalist that no one had ever been expelled for sexual misconduct, even when they admitted to it, although students had been expelled for things like cheating.
Eramo still works at the university, although she's been moved to a different position where she earns a higher salary but does not work with students.
A separate lawsuit against UVA is still underway: a $25 million suit brought by the Phi Kappa Psi fraternity, whose members Erderly reported were involved in the gang rape. A judge denied the magazine's efforts to get the case thrown out in September.
The Washington Post reports that the Eramo case will continue this week as the jury determines how much to actually award: "Eramo originally asked for $7.5 million but can ask for a different sum after the verdict." Her attorney has said that she will request more.
Update, 2:09 p.m.:
Rolling Stone has issued a statement on the verdict, saying the piece contained "journalistic mistakes we are committed to never making again." It apologizes to Eramo and anyone else hurt by the piece and adds, "It is our deep hope that our failings do not deflect from the pervasive issues discussed in the piece, and that reporting on sexual assault cases ultimately results in campus policies that better protect our students."
This is a breaking news post and will be updated.