It's summer, which means Vogue has launched their annual "escape" issue. What, you didn't know that June was all about fleeing the scene, peeing in your wetsuit, and choosing your own desert adventure?
It's no secret that Vogue isn't our favorite feel-good read, but this month, it seems as though Anna Wintour decided to flip us the proverbial bird.
But first, let's talk for a minute about the cover girl: Vogue favorite and possible photoshop victim Blake Lively. In the letter from the editor, Wintour describes the blonde Gossip Girl star as a "terrific role model for young women: sporty, healthy, family-minded, and effortlessly lovely." Indeed, besides escapism, role models seem to be the theme for the issue - she also includes a hat tip to Glee actor Matthew Morrison. Although Lively isn't the worst role model a girl could hope for - she actually comes across as funny and refreshingly honest in her surf-themed interview - she is overshadowed by some other notable contributors, including the always-dapper (even when on a surf board) Hamish Bowles and everyone's favorite pervy photog: Terry Richardson.
Fittingly, Wintour decided to pair the man who has been accused of taking advantage of young models with a group of lithe, young, all-but naked girls in a spread titled "Bare Essentials." The accessories featured run the gamut from ugly ($1,090 suede sandals that look like budding designer Little J decided to improvise some Jesus shoes with black ace bandages) to completely beach-inappropriate (would carry a $3,850 lambskin bag to the beach yet forget to wear a top?). Most obnoxious, however, are the continual nods to their state of undress. Does showing a topless model covering herself with a copy of David Sedaris's Naked count as clever these days?

G/O Media may get a commission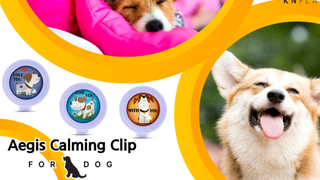 20% off
Aegis Calming Clip for Dogs
Related: On The Matter Of Blake Lively's Breasts, Blake Lively and Anna Wintour: A Love Story