Aaron Persky, the California judge who gained national attention for his role in the Brock Turner case, was recalled on Tuesday night. Persky is the first California judge since the 1930s to be recalled from the bench.
A full 59 percent of Santa Clara County voters favored the recall, according to a tally reported by the San Francisco Chronicle; 41 percent opposed it. Assistant District Attorney Cindy Hendrickson, one of the candidates on the ballot to replace him, is also poised to win.
Persky became the subject of both national and local campaigns after he sentenced Turner to six months in jail after he was convicted on three counts of felony sexual assault. Turner, who sexually assaulted an unconscious woman known only as Emily Doe at Stanford University, became a flashpoint for the excesses of rape culture and judicial leniency for certain kinds of white men. During Turner's sentencing, Persky worried that a "prison sentence would have a severe impact on [Turner]."
Awareness of the case was fueled by Emily Doe's victim's impact statement, which she submitted to the court. In the statement, Doe disputed Turner's account of the rape and wrote elegantly about its lingering effect. "You took away my worth, my privacy, my energy, my time, my safety, my intimacy, my confidence, my own voice, until today," Doe wrote in her statement.
The recall campaign was led by Michelle Dauber, a Stanford law professor who has acted as a public proxy for Doe. After news that Persky would be recalled broke, Dauber said it was "a vote against impunity for high-status offenders of domestic violence and sexual violence," the Mercury News reports. "This victory is not just for Emily Doe, but for girls and women everywhere," she added.
G/O Media may get a commission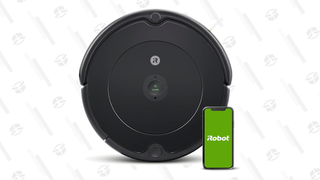 35% Off Black Friday Deal
iRobot Roomba 694 Robot Vacuum
Watch Dauber's full statement above.