Judge Aaron Persky, who sentenced Stanford rapist Brock Turner to six months in jail, and who's been facing furious social media reprisals and two recall efforts ever since, will no longer hear criminal cases. On Thursday, the Santa Clara Superior Court announced that following a request from Persky, he will be reassigned to civil court.
Following the Brock Turner sentencing, Persky was accused of sentencing perpetrators of sex crimes to lesser sentences, particularly when they were wealthy and/or white. An Associated Press report found that Persky tended to follow the recommendations of the probation department. Prosecutors, probation departments, and indeed the entire criminal justice system is often more lenient to white defendants.
Nonetheless, Persky became a symbol of judicial cruelty and indifference towards rape survivors, particularly with the news that he also granted a plea agreement to a domestic abuse defendant the same day he sentenced Turner. The agreement gave the offender 72 days in jail, which Persky allowed him to serve on weekends so that he could keep his job.
Prospective jurors in a new, unrelated case refused to serve in Persky's court, and soon a Stanford Law professor named Michele Dauber was leading a serious recall effort against him. A presiding judge in Santa Clara Superior court issued a statement, the Los Angeles Times reports, saying that Persky asked to be moved to civil court to end the controversy that the Turner sentencing had created:
Presiding Judge Risë Jones Pichon said Persky asked for the move to reduce the distraction that reaction to the sentencing of Brock Turner has brought to his courtroom.
"While I firmly believe in Judge Persky's ability to serve in his current assignment, he has requested to be assigned to the civil division, in which he previously served," Pichon said.

She added that Persky "believes the change will aid the public and the court by reducing the distractions that threaten to interfere with his ability to effectively discharge the duties of his current criminal assignment."
G/O Media may get a commission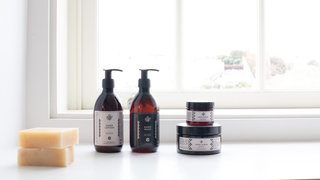 Exfoliate and Hydrate
The Handmade Soap Company
The move is effective September 6. Dauber argued on Twitter that it's insufficient.
Persky did, in fact, preside over a controversial civil sexual assault trial: the 2000 case of a group of De Anza Community College students accused of gang-raping a 17-year-old girl at a party. Persky allowed the jury to see photos of the girl partying in revealing clothes a couple years after the alleged attack, which the defense used to argue that she couldn't possibly have been suffered from PTSD, as she'd claimed. Four of the defendants settled the case out of court, three had their charges dismissed and two went to trial and were found not liable, an outcome to which the photos likely contributed.
The activist group UltraViolet issued a statement saying they would continue to push for Persky to be recalled from the bench, accusing him of unacceptable bias:
"In case after case, Judge Persky has allowed his own personal bias to distort the criminal justice system to the benefit of privileged men—rapists, abusers and possessors of child porn—over the survivors of their crimes. These developments are an important first step, and show the power of what happens when millions of people stand up to rape culture. But there's more work to do. As we have said from day one, Persky must go."
Earlier this week, Persky recused himself from a child pornography case in which he had been considering reducing the defendant's felony conviction to a misdemeanor.