The controversy over Judge Aaron Persky's sentencing of Stanford rapist Brock Turner continues, with The Guardian reporting that another wealthy defendant received a light sentence in his courtroom on the same day. Ming Hsuan Chiang, who beat his fiancée until she was bruised and bloody, was offered a 72-day plea deal by prosecutors. Persky allowed him to serve the sentence on weekends so he could keep his job.

The scrutiny on Persky's sentencing record has been intense, after Persky sentenced Turner to six months in county jail, following the recommendation of a probation officer. In a similar case in which the defendant was an immigrant from El Salvador, the sentence was three years. Now the Guardian reports they've spoken to a Chinese immigrant they call Jane Doe, the fiancée of Chiang, who is furious and outraged that he was given just 72 days in jail for assaulting her in 2014.
The woman told the newspaper Chiang assaulted her in October of 2014, punching her until she fell down, dragging her by the hair, drawing blood and leaving scratches, bruises and abrasions on her neck. "He was trying to kill me," she told a police officer at the time.
Chiang at first faced felony assault charges, but was eventually offered a plea deal by prosecutors, allowing him to serve 72 days in county instead of around four years, as a felony would have required. The Guardian reports that Jane Doe objected to the plea deal, and that Persky seemed inattentive and unmoved when she read her victim impact statement:
In her moving speech in court, Jane Doe said she has struggled with post-traumatic stress disorder and that it seemed unfair that a defendant's lawyer could negotiate with the court to get such a favorable sentence for such a violent crime.
"As the victim, when I get beaten, can I ask for a better offer? Can I ask for a 'discount' beating?" she said. "There's no opportunity for me to negotiate."

When she read her lengthy statement in court, the woman struggled at times, since English is not her first language. On multiple occasions, Persky asked her to speed up and finish her remarks.

After she concluded, Persky said little about her speech. Instead, the judge and Chiang's lawyer discussed the timing of jail in what appeared to be an effort to ensure that the defendant would be released each weekend in time for work on Monday.
G/O Media may get a commission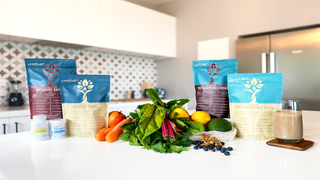 Once again, though, Persky is being criticized for a sentence in which he's not the only key actor: the prosecutors and Chiang's defense attorneys agreed to the sentence. Persky could, however, have stipulated that he serve it all at once, and not on weekends.
In the case of Raul Ramirez, the immigrant from El Salvador convicted of sexually assaulting his roommate, the harsher sentence, again, was a plea deal agreed to by the prosecution and his public defender. That public defender, Gary Goodman, strongly disputed a Guardian report suggesting Persky could have reduced Ramirez's sentence. From the San Jose Mercury News:
According to Goodman, Persky could not have dismissed charges against Ramirez because that power lies with the district attorney. Akiva Freidlin, a recent graduate of Stanford Law School who was present at Thursday's court session, agreed, noting that a plea deal is negotiation between the defense and the prosecution: A judge typically intervenes only if he or she has observed, for example, clearly deficient performance on the part of a defense attorney.

Others point out that sentencing law prescribes different punishments for the two men's crimes. In Turner's case, sexual assault of an unconscious person normally carries a minimum of two years in state prison — but the law allows a judge to reduce that sentence in cases where "justice would be best served by probation." Persky followed a probation officer's recommendation for a lighter jail sentence citing Turner's youth and lack of prior offenses.
The Associated Press previously found that Persky tends to follow the recommendations of probation officers in making his sentences; a coalition of defense attorneys, meanwhile, said they worried the backlash against Persky and Turner would translate into harsher sentences for their own, mostly poor black and Latino clients.
But Santa Clara County District Attorney Jeff Rosen, the prosecutor in Brock Turner's case, is sponsoring new legislation that would make sexual assault on an unconscious person into an offense where the sentence must be served in prison, not with probation. The legislation says it would close a loophole that "allows judges to impulsively sentence perpetrators of sexual assault to little or no jail time." Persky, meanwhile, is facing serious efforts to recall him from the bench.
It's tempting to want the harshest possible sentences for rapists and sexual abusers, who so rarely wind up in court at all. Persky has become a useful symbol of injustice against rape victims, for what feels like the legal system's killing indifference.
But the fixation on his courtroom alone fails to consider the broader prejudices of the incarceration system, the many, many people who have to agree in order for a "light" sentence to be handed down. In the case of the victims in both Turner and Chiang's cases, they are at least finally being heard, and their calls for justice shouldn't be ignored. But maybe too there's some way to consider anew what true justice for victims really looks like.