As we anxiously await the release of HBO's Confirmation, starring Kerry Washington as Anita Hill during Clarence Thomas' confirmation, we can occupy ourselves with the stories of how image-conscious politicians have fought to ensure they are, I guess, respectfully portrayed.
A new article from The Hollywood Reporter describes how various political operatives apparently attempted to influence the film's portrayal of several Republicans and Democrats alike.
The most major objections came from the right. From THR:
The back and forth between HBO and Republicans started with an Aug. 13 "memorandum" from retired Missouri Sen. John Danforth written to Grant, Washington, London and others, where he complains about specific scenes in the script he says never happened in real life. The Yale Law School graduate ends his four-page memo with: "Insofar as the script you sent me pertains to me, it is untrue, and it is malicious. If shown on television, it would greatly damage my reputation."...

Perhaps the most common complaint registered by Republicans, though, is the portrayal of Angela Wright, the so-called "other woman" who had been fired by Thomas and was set to testify that she, too, had been sexually harassed by him years earlier. In the HBO film, it's mainly Republicans (with a little help from Biden) who prevent Wright from testifying.
"You portray Angela Wright as a corroborating witness who is bullied against testifying by 'unethical' tactics of Republican senators. This is not true," Danforth wrote in his memo.

"HBO says Angela Wright is the great second coming who we wouldn't allow to testify, but she was plenty flawed," said Alan Simpson, a former senator from Wyoming heavily involved in the confirmation process. "Clarence fired her because she called a co-worker a 'faggot.' She wanted revenge. I thought, 'bring her on. I'd love to cross examine her.' It was Democrats on Anita Hill's side who didn't want her. That's the irony. Republicans were waiting with baited breath, and her people knew it."
"Anita Hill looks good; Clarence Thomas looks bad; and the rest of us look like bumbling idiots."
G/O Media may get a commission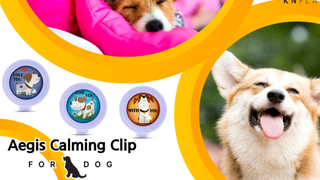 20% off
Aegis Calming Clip for Dogs
Danford and Simpson spoke about their issues with the script before the film was even finalized in February to Politico.
Joe Biden operatives also reportedly worked to convince HBO to change elements of the movie, which tells the story of one of the first times workplace sexual harassment earned the national spotlight, to make the current vice president and former senator look better.
Despite Biden's current shiny reputation, his behavior during the confirmation has rightfully dogged him—the then chairman of the Senate Judiciary Committee did little to try to protect Hill from public attacks, and decided not to call three separate witnesses who would have corroborated her charges of sexual harassment from Thomas.
In fact, his reputation was so solidly in the creep tent that Saturday Night Live performed a sketch called "Joe Biden" which features Kevin Nealon as Joe Biden shamelessly asking for dirt at a hearing.
HBO Films president Len Amato confirmed that some of the various requests had been integrated into the final product, which now includes a disclaimer specifying that it is "fictionalized":
"We measure their input against the research we've done, and against our sourcing, and if we think someone makes a point that's valid, we make an adjustment."
More broadly, Republicans feel that the film was made as Democratic propaganda.
"HBO made this movie in an election year to support Hillary Clinton and the Democratic Party, which loves to claim that a mythical 'war on women' is underway by Republicans," said Mark Paoletta, a lawyer for George H.W. Bush's White House who worked on Thomas' confirmation. (Paoletta has written his own piece for The Washington Examiner about his criticisms of the film, specifically, how it avoids Wright's credibility issues.)
In response, Amato said, "I don't even understand that comment."
Confirmation premieres on April 16, and is already receiving accolades from early reviewers.