The best part about attending a baseball game is eating a hot dog or three and drinking an overpriced beer while wearing a baseball hat and yelling at millionaires. The second best part is listening to the walk-up music—10 to 15 second snippets of songs the baseball men have chosen as their motivational inspiration to hit the ball and run like their pantaloons are on fire.

Thinking about what your walk-up music would be is a fun exercise, especially while watching a minor league baseball game on beautiful Staten Island, as Jezebel and Deadspin did, together, on Thursday night. Bellies full of hot dogs and macaroni salad, we watched the Staten Island Yankees beat the Connecticut Tigers, 3-2. Though each member of the collective staffs feared for our lives at least once, no one died from getting brained by a foul ball. We survived the rain and the boat. We made it home.
A walk-up song should make the person at bat feel excited and for 15 seconds, the entire stadium should turn into a club of the player's choosing. Lights! Lasers! Screaming! The bleacher section taking their shirts off, twisting it around their hand, and spinning it like a helicopter. What's your walk-up song choice? Here are ours for inspiration.

---
Ecleen Caraballo, Jezebel
Though I love baseball, I can't even imagine what it was like sitting through nine long innings without loud music playing in between hitters to wake up snoozing friends that just come along for the ice cream and hot dogs. That said, the first song I'd choose (in hopes that I can change it every few months for sanity purposes) would be the reggaeton remix of "ICON" by Jaden Smith & Nicky Jam. SPECIFICALLY, the third verse which is in Spanish and shouts out haters, God, and Latinxs. It leads to Jaden's first line of the fourth verse:"Look, we don't know one like you." Perfect, because... yeah, ya don't!
G/O Media may get a commission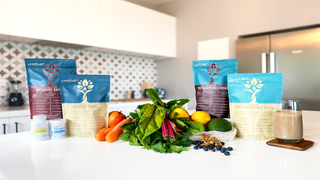 Avery Yang, Deadspin
Bangers only.
Kelly Faircloth, Jezebel
I'm sorry to say that my at-bat music will really have to be the Benny Hill theme. I am genuinely the worst athlete of all time—I once was evicted from a spelling bee in the first round, on the word "athlete"—and it is my firm conviction that whenever possible one should just lean into the comedy of their own existence on this earth. Plus, it is kind of energizing.
Barry Petchesky, Deadspin
The point of a walk-up song is to get you psyched up to smash the hell out of that baseball, right? I would use the intro to Metallica's "Eye Of The Beholder" and then I would be pumped and jacked and I would snarl at the pitcher and rrrraaarrr smash the bat over my knee like Bo Jackson and then they would probably eject me and not let me hit.
Harron Walker, Jezebel
I'd walk out to the Runaways' "Cherry Bomb." I'm wearing a lamé cape. My jersey and baseballwoman pants have weird cutouts that aren't hot. Just baffling. "Ummm, Wrestlemania is THAT way, ma'am" is the goal. I immediately strike out.
Dan McQuade, Deadspin
As a baseball fan, I've spent a not-insignificant part of my life thinking about what music would play when I stepped up to the plate. Hours. I never even played baseball. I used to think "Return of the Mack" or Radiohead's "Idioteque" (maybe even one of those cool live versions where Thom Yorke jumps up and down in place). But after much thought I've settled on "Battle Without Honor or Humanity," the song that plays when Lucy Liu and her minions enter the restaurant in Kill Bill Vol 1. I think.
Jennifer Perry, Jezebel
Would definitely have to go with Cardi B, but I'd choose "Red Barz." The last line says it all: "This game gon' need a life vest." Yeah—I'd probably be that bad.
Laura Wagner, Deadspin
After Yoenis Cespedes started using Lion King's "Circle of Life" as his walk-up music a few years ago (and got results at the plate), I realized that a number of Disney songs are actually great as pump-up music. "Let It Go" from Frozen, for example, is about unleashing your inner power after struggling to use it in a productive way. Could do wonders for a batter in a slump. Let it go, let it go/ Can't hold it back anymore/ Let it go, let it g—HOMER TO LEFT-CENTER.
Julianne Escobedo Shepherd, Jezebel
I have never heard cursing in the walk-on songs at one of the two baseball games I have attended in my life, so I imagine the baseball team I will play in will be unofficial, but somehow have the money for a speaker system loud enough to convey my fight song—the brolic "Hero" by St. Louis rapper Comethazine, whose raw energy and glass-eating voice reminds me a bit of Eazy E. Actually, who am I kidding: As a baseball batter, I would just duck the ball, throw down the bat, walk to the stands, eat popcorn, and bop to this song while other, more capable athletes did the actual Sport. Next time I attend a baseball game, which will be in 2031 given my average span between baseball game outings, I want to be picked to do the dance-off as entertainment for when the sports guys are reorganizing their shit, or whatever they're doing. Thanks.
Jorge Corona, Deadspin
It would be important to me that the stadium play this entire 10-hour cut of "Interior Crocodile Alligator", with a seventh-hour stretch featuring a fun mix of it and "Take Me Out to the Ball Game." If they won't do that, then they can play "El Chico de Apartamento 512", the part where El Chico exits El Elevador around 0:52 (with the bass up).
Katie McDonough, Jezebel
I would walk out to seconds .32 - .53 of this Korn song, which I hope would help establish my professional persona as baseball antihero. The fans of my team would cheer in delight, the fans of the opposing team would boo, but ultimately everyone would have to respect me when, after a single pitch, I hit a home run. "She's done it again," they'd say.
Billy Haisley, Deadspin
I'd come out to Main Source's "Just A Friendly Game Of Baseball." It's baseball themed and can wake up the minds of the '85ers in the stands and would inspire in me the requisite levels of sports-rage to crush the incoming fastball from what is statistically likely to be a white pitcher. Racism is like buffalo, you've got to kill it and use every part to survive.
Megan Reynolds, Jezebel
I think about this more often than is necessary. After careful consideration, I've set aside "Knuck If You Buck" (a close second) for Master P's classic "Make 'Em Say Uhh," a song that never fails. I imagine I'd make my entrance in a similar fashion as Master P does in the video, assuming the baseball batting position triumphantly. A swing and a miss. Another swing, another miss. I'd make it to first only because I somehow got hit in the chest with the ball (my fault), but as I'd be nursing a broken rib, I'd have to go back to the dugout, where my teammates would make me sit inside and not come back out.
Dom Cosentino, Deadspin
My walk-up music would be "Sheena Is A Punk Rocker" by the Ramones. But only because I have it stuck in my head right now and can't think of anything else.
Prachi Gupta, Jezebel
Baseball is a sport I do not play, so here I will defer to music that can hype up when I run. Sports! If I were 16, the choice here would be easy: nearly anything by Rage Against the Machine or the Beastie Boys, both which I listened to nearly exclusively on my long runs, probably like every other kid in the suburbs. I now am far more likely to listen to hip-hop when I run, so I'll go with a classic that has rotated on and off my playlist since college: Eve's "Tambourine" Will this help me hit a ball? Hell no, but at least I can dance my ass off when I strike out.
Maria Sherman, Jezebel
I have been to a baseball game one whole time in my life and I am still a little bit confused as to what purpose at-bat songs serve. However! They do seem like a cute way to show your teammates you're hipper or more religious or whatever than they are, and I love the opportunity for bragging. In the alternate reality where I am a sports player, I'd walk on to reggaetonera Ivy Queen and her career-making "Yo Quiero Bailar," because I'd want everyone in the club (arena? field?) to know I take no shit. It's also just dramatic as hell—señoras y señores, bienvenidos al party!
Sam Woolley, GMG Art
Not walking out of the dugout until Lil' Kim's verse is over.
Frida Garza, Jezebel
This question has vexed me for what feels like centuries, but today, the answer appeared, crystal-clear, before me, like a vision. My walkout song would be "Whenever, Wherever" by Shakira, not her greatest song but certainly one that heavily slaps and probably the one responsible for vaulting her from Colombia's version of Michelle Branch to international crossover superstar. It goes!!

The opening electric guitar notes hint at a new phase in Shakira's discography, and then the howling comes in—AH-WOOOOO. AH-WOOOOO!—and that lets you know it's boogie time. I'm not even really sure what this song is about, but at one point she calls her breasts "small and humble," which according to her is great because you won't confuse them with mountains!! I don't even know, but I relate, and I love her for making sure that line made it into the song. Shakira is a classic weirdo, secretly, and "Whenever, Wherever" marked her rise to mainstream fame, and that's what I would want to people to think about in a fantasy world in which I play baseball and am walking up to bat. AH-WOOOOO!
Tim Marchman, Special Projects
I would just use Yasiel Puig's custom theme even though I am not Yasiel Puig.