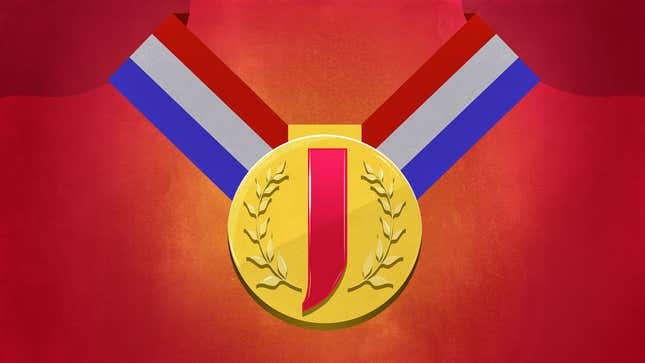 As an internet writer (that's how I start every sentence), I know that accidentally enraging or titillating a rabid group of Zayn Malik or Ariana Grande fans is surprisingly easy to do—just write something vaguely, maybe unintentionally rude about their patron saint. Monday's competition was about activating a group of fans on purpose, and it turned out to be harder than I had thought, though not impossible.
Olivia Holt Didn't Originally Get the Part of Roxie Hart in 'Chicago'
The challenge was a request from Team Gawker's Ashley Feinberg, who was specifically interested in going after Selena Gomez fans. To do so, she wrote this short post:
The post was not immediately effective, probably because teenage Gomez apologists don't really read Gawker. So she supplemented with a tweet:
This managed to shake "Maya" out of the internet.
And Feinberg spent the rest of her afternoon feuding with this single teen. Team Sex's Emma Carmichael got involved, but just for fun, not for competition.
Team Sex also used a negative blog post to try to rustle the fans out of hiding.
Clover Hope and Emma Carmichael tweeted the hot take at a number of fan accounts and got several Malikites to come to his defense.
Team Fashion was clearly not committed to the event, and tweeted only this:
Which, in the scheme of things, just seemed like a normal Davies tweet and got no wider-spread fan engagement. Team Deadmodo's Beth Elderkin tweeted several winkie pro-Ariana Grande tweets, but those too got little engagement because I'm not sure that hyper-earnest fan communities even understand winkie.
So, it was ultimately up to Team Celebrity—which waited until after 5 p.m. to act—to rouse some kind of response. And they did, by tapping into a proven community and by allowing the fans to speak their minds:
Could #Shefanis activate enough to beat Team Sex?
Not quite.
Podium:
Gold medal: Team Sex
Silver medal: Team Celebrity
Bronze medal: Team Gawker
Failed to place: Team Fashion, Team Deadmodo
Current Standings:
Team Celebrity: 2 Silver medals, 1 Bronze medal
Team Sex: 3 Gold medals, 1 Silver medal
Team Fashion: 1 Silver medal, 3 Bronze medals
Team Deadmodo: 2 Gold medals, 1 Silver medal, 1 Bronze medal
Team Gawker: 1 Gold medal, 1 Silver medal, 2 Bronze medals