"Oh wait, bobsleigh, bobSLEIGH!!!" cried Team Football's Ellie Shechet as the timer ran out, solidifying a solid, but not winning, performance in Wednesday's competition.
The Olympians from Teams Beer, Wings, Football, and Franzen were tasked with naming as many Winter Olympics sports as possible in 60 seconds (which is actually a lot longer than you'd think). The rules were made clear to the participants before the timed trial began: only sports listed by the official Olympics website count; each competitor could also earn up to five bonus points by naming individual events.
In total, there are 15 sports in the Winter Olympics: Alpine skiing, biathlon, bobsleigh, cross country skiing, curling, figure skating, freestyle skiing, ice hockey, luge, nordic combined, short track speed skating, skeleton, ski jumping, snowboard, and speed skating.
Team Wings' Rich Juzwiak maintained a comfortable lead throughout the 60 seconds, after boasting that he had "studied." He successfully named all 15 sports, and earned four bonus points. His one-point loss was due to his citing Snowboarding: "Snowstyle" as an event.
But then the competition got interesting, and ethically challenging. Team Beer's Prachi Gupta, Team Franzen's Stassa Edwards, and Shechet all scored 16 points total, but the breakdown—and the breakdown is key—is how the medals will be divvied up. Gupta named 14 winter sports, missing only biathlon, and received two bonus points for pairs skating and ice dancing. Shechet named 12 winter sports, spent the second 30 seconds of her timed trial saying, "Uhhhhh fuck... ice dancing... women's... [laughter]... oh god... some other kind of skiing." She also successfully named four events, including "women's halfpipe" and "men's halfpipe."
G/O Media may get a commission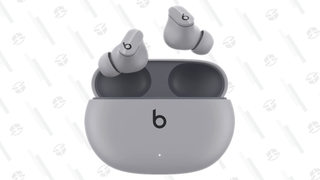 Edwards named only 11 sports, but received five bonus points. She also received character points from me for posing every single event as a proposition, as in: "Ice hockey seems to be a sport... I feel like ice dancing maybe... slalom is a real thing... you could say women's single skating."
Podium:
Gold medal: Rich Juzwiak, Team Wings
Silver medal: Prachi Gupta, Team Beer
Bronze medal: Ellie Shechet, Team Football
Failed to place: Stassa Edwards, Team Franzen