I'm devastated (but unsurprised, really) to report that my Independence Day-themed fantasies of Jeff Goldblum defeating the aliens and then saving me have officially been put to bed. It gives me no pleasure to report this: Goldblum is defending Woody Allen.
"I think there is a presumption of innocence until proven guilty," Goldblum said in an interview while promoting his new Disney+ series. "I know I enjoyed working with him many years ago and I sat in with his band once too."

That sound you just heard was me letting out the largest sigh. I don't understand why celebrities are incapable of reading the room, and not talking about Allen if it's in the positive! Allen does not seem to be a celebrity that reads tabloids!
But Goldblum insisted on persevering. "Even though I feel like this cultural shift [the #MeToo movement] is very, very positive and long overdue and I support it wholeheartedly and take it very seriously, I also admire his body of work. So I would consider working with him again, until I learned something more."

Guess I'll have to find another person to save me from aliens with a wry wit!!! [i]
G/O Media may get a commission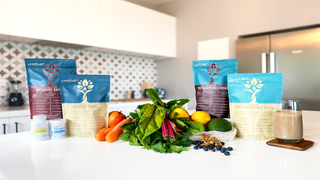 ---
Because his not woo-ing of Kylie Jenner leaves him some free time, Drake has launched a cannabis brand called More Life Growth Company in Toronto with Canopy Growth Corp, which is described as a "pot production giant" by The Hollywood Reporter.

"The opportunity to partner with a world-class company like Canopy Growth on a global scale is really exciting," Drake said Thursday in a statement to the trade magazine. "The idea of being able to build something special in an industry that is ever-growing has been inspiring. More Life and More Blessing."
Drake's products will be about advance "wellness, discovery and overall personal growth with the hope of facilitating connections and shared experiences across the globe." Gag me. [The Hollywood Reporter]
---