Last Tuesday, news leaked that Chris Brown was the father of a 9-month-old daughter and now, less than a full week later, things are already turning ugly: Brown, according to TMZ, will be taking Nia Guzman, the baby's mother, to family court because he believes she's selling stories about him to the press. Adding insult to injury, Jay Z has also thrown in his two cents.
TMZ reports that Brown previously arranged to pay a high, informal sum of child support to Guzman on the condition that she not speak about their baby or relationship publicly:
Chris is forking out substantially more than he'd be required to pay if a judge ordered formal child support. There's a scale on how much a parent pays, based largely on income. We're told Chris upped that amount and in return demanded that she keep her lips sealed.

We know Chris now believes Nia has been leaking stories and talking about their relationship. As a result, our sources say his lawyers are now preparing legal docs, in which he will ask a judge for an order requiring him to pay child support. It sounds strange, but he'll pay less than he does now.
He shouldn't expect any sympathy or support from Jay Z. According to a (probably untrue) story from HollywoodLife, Hova thinks that Brown's misfortunes are karma for the way he treated Rihanna:
"The trouble that Chris is in now has really given Jay-Z a good laugh," a source told HollywoodLife.com EXCLUSIVELY. Damn, that's cold, Jay. Chris might not be laughing, but we can see how Jay Z would find the whole thing hilarious. Our source went on to explain that Jay Z believes the whole situation is definitely "karma" finally catching up with Chris.
G/O Media may get a commission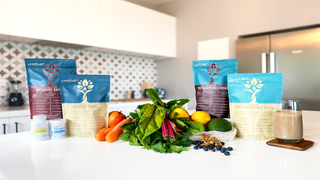 ---
In other parenting news, Billy Ray Cyrus is the proud grandfather of a glistening pizza baby. "I'm going to be a grandfather. Call me Papaw," he tweeted after his daughter, Miley Cyrus, posted an image of her pizza ultrasound to Instagram. How very snackwave of them. [Instagram/Twitter]
---
Nick Gordon, the boyfriend of Bobbi Kristina Brown, was reportedly drunk and high on Xanax—to the point where he couldn't walk and had to be pushed on a luggage cart—before going into his interview with Dr. Phil. The interview reportedly turned violent when Gordon realized that it was an intervention. Silver lining: it did end with Gordon going to rehab. [TMZ]
---
Photos via AP, Getty.
---
Contact the author at madeleine@jezebel.com.