Jared Leto is having a rough couple of months. On top of being referred to as "the Suicide Squad actor"—because that was, unfortunately, the last film he was in—Leto just lost the lawsuit he brought against TMZ for publishing footage of him dissing Taylor Swift.

The videographer, Naeem Munaf, filmed Leto listening to Swift's 1989 (for inspiration, according to TMZ) and weighting its demerits in his home studio last September, then, using a pseudonym, sold the footage to TMZ for $2000.
It's a pretty good little video. At the end of it, Leto says of Swift, "Fuck her. I don't give a fuck about her." This is what got him in hot water. But possibly more embarrassing—or endearing or boring, depending on your point of view—are the clips of Leto enjoying Swift's music ("I like this verse, actually") and joyously misapprehending her lyrics ("Starbucks lovers?!"). No comment on his state of dress hasn't been made before, and he was in his own goddamn house, so I'll refrain.
Leto filed the lawsuit against TMZ and its parent company Warner Bros. for copyright infringement on December 9, shortly after the video was published.
G/O Media may get a commission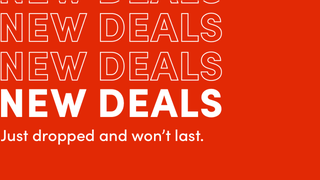 Up to 70% off
Wayfair - Cyber Week Deals
U.S. District Court Judge Ronald Lew ruled in favor of TMZ on Friday, and was in agreement with the company's argument that Leto had never owned the video in the first place. Leto had contended that Munaf was his employee at the time the video was made, a claim Lew rejected for lack of a timely employment record (Leto had Munaf sign a written agreement several months after the footage was shot).
According to the Hollywood Reporter, Leto said in a statement responding to the ruling that he plans to appeal the judge's decision, because, "this isn't just a legal issue, it's a moral one." Please note the distinction between frivolous lawsuit and epic soul-battle. It is the latter that he is losing to TMZ.
In the immortal words of Jared Leto speaking candidly in his own home about Taylor Swift: "I don't like this at all. Next."