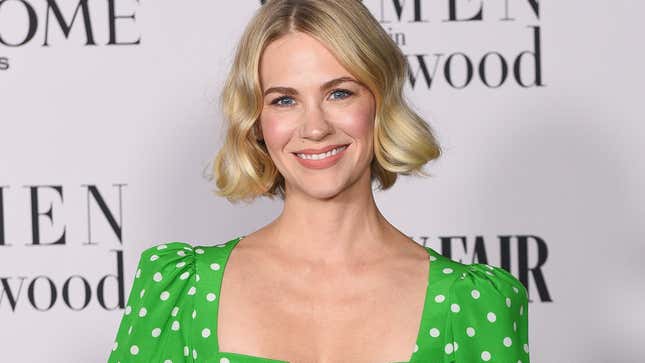 It's an incredible day filled with lots of exciting celebrity news. For example, January Jones killed a snake!
Who is Ken and What is "Ken-ergy"?
"I was forced to bludgeon yet another rattlesnake today," she told Instagram followers in a Story post on Friday, NBC News reports. That's right. ANOTHER. "I almost cried. I'm sorry snake family, this house is taken."
But is that the whole story? I would argue no. I believe that Jones is being tested by uh let's say angels—angels who, one by one, arrive at her Topanga Canyon home in disguise to test her charity or generosity or whatever in exchange for an undisclosed heavenly reward.
"Spare a crumb fer ol' snake?" they each ask before WHAM. Bludgeonina.
And that's why you always let snakes into your home.
---
Prince Harry will be at his grandfather, Prince Phillip's, funeral next Saturday, but Meghan Markle will not. (Her doctor reportedly wouldn't give her clearance to fly, what with her being pregnant.) Guess Harry's gonna have to navigate that inevitably awkward post-Oprah Winfrey interview family reunion all on his own. [Page Six]
Speaking of Prince Phillip, can someone tell Kerry Washington that he's definitely not in heaven with DMX right now? [TMZ]
It's such a slow day for celebrity news that Hollywood Life wrote a whole article about how Kate Hudson used an Instagram filter. [Hollywood Life]
...and an article about how Jennifer Lopez might have broken it off with Alex Rodriguez because she was seen without her engagement ring...in an ad for her DSW shoe line!!!! [Hollywood Life]
Losing my mind......