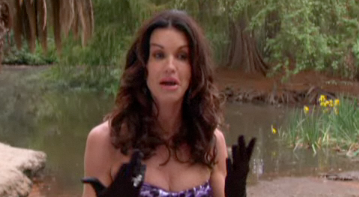 I'm a Celebrity, Get Me Out of Here! is premiering on NBC on June 1, with an amazing cast — Heidi Montag, Spencer Pratt, Sanjaya, Stephen Baldwin—but the star is bound to be Janice Dickinson.




In this preview clip she exemplifies why she's one of our favorite most ridiculous women, saying, "I am mother earth out there. I don't give a rat's ass about hair and makeup," while wearing opera gloves and a cocktail ring. My favorite thing though, is her "personal ambition" for wanting to do the show: "Because part of the proceeds go to my favorite charity: AIDS."
AIDS has always been the most giving and charitable institution!
Earlier: 15 Favorite Most Ridiculous Women