In a recent interview, Janice Dickinson—legendary supermodel and star of Oxygen's short-lived but incredibly formative for me personally reality show, The Janice Dickinson Modeling Agency, which taught me about how male underwear models stuff their briefs with whitebread and about how nose hair waxing exists—said that all those hottie rich girl nepotistas currently dominating modeling right now wouldn't have made it onto the runway back when she was on top.

"The Instagram models get famous and get put into Vogue," she told Behind the Velvet Rope's David Yontef, per Page Six. "The Kylie Jenners and the Gigi Hadids and the Bella Hadids. I mean, they are very pretty women, but they're not supermodels... Never on the level of the girls from the '70s and '80s and the '90s, we were fabulous."
"You see them in advertising, and Vogue uses them because they have millions and millions and millions of followers," she continued. "Vogue has the subscription of what—800,000 and Kylie Jenner has got like 25 million people following her, something like that."
Dickinson also had words for Julie Andrews of all people:
I once met Julie Andrews at UCLA... She was in this back room, and I was politely waiting my turn in line to get a selfie and at least, you know, get an autograph... She stopped in front of me, and she says, 'I've had enough. Thank you...' [I told her,] 'I stood in this line to get your autograph politely.' She was like, 'Well, I'm done. I'm tired...' I was like, 'Fuck you, man. How dare you!' She's a bitch. She hurt my feelings. You can go sound and music elsewhere.
G/O Media may get a commission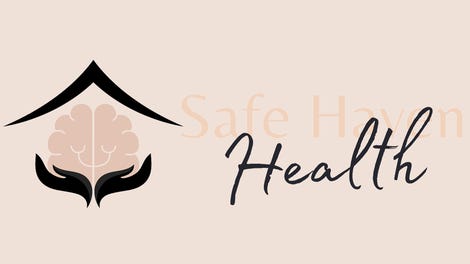 Addiction counseling
Safe Haven Health
xjckvdglahs;go'esngsdfnp'sdkffjdskfdknfljlkgood morning.
---
Nicolas Cage married girlfriend Riko Shibata in Vegas. [Us Weekly]
Is this probably Royal Family-leaked story about palace staff calling Prince Harry "the hostage" supposed to make Meghan Markle look bad?
Rita Ora performed for like 35,000 gays in Australia. Covid-19 is shaking!!!! [TMZ]
Speaking of Australia, RuPaul's Drag Race Down Under is gonna be a thing now. It'll feature Michelle Visage, Rhys Nicholson, and the titular fracking profiteer on the judging panel. [Out]
Kelly Rowland told Andy Cohen that she doesn't want to watch The New York Times' Britney Spears doc until Britney gives some kind of official endorsement of it. [Hollywood Life]
Among literally everything else, the coronavirus pandemic apparently derailed Eddie Murphy's planned return to standup. [Page Six]
"You know, I'm 62 years old, and I've been wearing black leggings for a year," Jamie Lee Curtis said of her plunging Golden Globes dress that put her beautiful titties front and center. "Once in a while, everybody needs to come out, get a little sunshine. They are now well-fed. They are back in the stable. They don't need to come out for another five years." [Hollywood Life]
The judging on this season of Drag Race.......