I'm sorry to bring this downer bit of news to your evening Dirt Bag, but I feel it is important: Jane Fonda sat down with Brie Larson for an interview in The Edit where she revealed for the first time her history with sexual abuse and rape.

When asked a question about the moment that she "first identified" as a feminist, Fonda said that she was raised with the "disease to please." She describes becoming an "embodied feminist" when she first saw Eve Ensler's The Vagina Monologues while she was single. It was then that she realized the effect the patirarchy had wrought.
"To show you the extent to which a patriarchy takes a toll on females; I've been raped, I've been sexually abused as a child and I've been fired because I wouldn't sleep with my boss and I always thought it was my fault; that I didn't do or say the right thing."
"One of the great things the women's movement has done is to make us realize that [rape and abuse] is not our fault," she said. "We were violated and it's not right." The rest of the interview touches on Fonda's activism, her career as an actress and how she wishes she had been a better parent. Go, read the whole thing, it's very interesting and well worth the time.
[The Edit]
---
Moving right along, did you hear that one about how once upon a time Ed Sheeran got drunk and hit Justin Bieber in the face with a golf club? Would you like to? I knew it, okay, here goes!
G/O Media may get a commission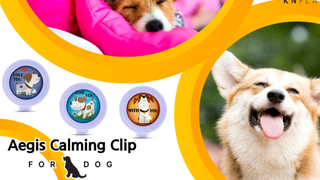 20% off
Aegis Calming Clip for Dogs
As People tells it, one night Justin Bieber and Ed Sheeran were in Japan, having a lad's night (is that what they call it?) out on the town. The Biebs stuck to water while they were out while Sheeran decidedly did not. That's why when Justin asked America's favorite ginger if he would hit a golf ball using his mouth as the tee,  ED SHEERAN WAS ALL FOR IT.
"Then we went to a golf course, and he lay on the floor and put a golf ball in his mouth and told me to hit it out of his mouth. I was like, 'Fuck, I need to aim this properly,' and I swung."
How do you think that worked out?
"You know in films when someone gets punched, and you hear that fake sound, like a slap? But in real life when someone gets punched, you hear that dull thud, a bit sickening? I heard a sound like the last one."
He had hit Justin Bieber across the face with a golf club, which is precisely what Justin Bieber deserves if he asks a drunk Ed Sheeran to hit a freaking golf ball out of his mouth.
[People]

---
The post has been updated to clarify that Ed Sheeran hit Justin Bieber in the face with a golf club not a golf cart. Terribly sorry!