On Thursday, Politico reported that incoming first daughter Ivanka Trump— who is currently in the position to be the most powerful first daughter in modern history—is currently figuring out a way to use her platform to speak out about a pet issue of hers: climate change. As we're all aware, there are a few issues with this insane proposition.
First among them is the nearly-extinct elephant in the room, that her father has repeatedly denied the existence of climate change, once calling it a "hoax" perpetrated by the Chinese. In a recent interview with the New York Times, Trump's testudine chief-of-staff Reince Priebus confirmed he thought it was a "bunch of bunk." Trump has doubled down on his disbelief (or public statement of disbelief) by appointing climate denier Myron Ebell to be the head of the Environmental Protection Agency.
Second is the ever-changing bouquet of conflicts of interest surrounding the Trump family, in particular, Ivanka's role in the administration, especially since the President-elect has made a point to note that he will not be running his family businesses, his children (namely Ivanka) will be, via a blind trust. Ivanka currently serves as Executive Vice President of Development & Acquisitions of the Trump Organization, where she is in charge of the "domestic and global expansion of the company's real estate interests."
Katherine Jellison, a first lady scholar at Ohio University, told Politico that if Ivanka wants to stay in a ceremonial hostess role—the role Melania Trump would typically be expected to take on—there is no conflict of interest.
"It becomes a conflict if she is in a policymaking or advising role," she said. "If she were able to play White House hostess only, and very much delineate that is her sole role in the White House, then she would be on much safer ground. At any point if people see her sliding onto the policymaking and advising side, there would be charges of conflict of interest."
G/O Media may get a commission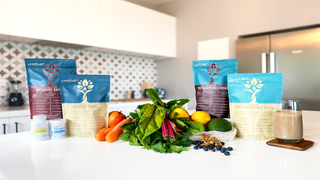 But, as we know, Ivanka (and Eric and Donald Jr.) are already in advising roles. All three of the kids are members of the Trump transition team, and Ivanka has been photographed in a meeting with her father and Japanese Prime Minister Shinzo Abe.
Additionally, her personal business has already muddily fingerprinted official appearances, like when her jewelry company attempted to promote a $10,800 gold bracelet that Ivanka wore during a 60 Minutes interview with the family. Or, when she continues to use her personal (and now official) appearances to sell product. From Politico:
Last week, Ivanka separated her personal social media accounts from those promoting her fashion brands. But old habits are hard to break: She continues to retweet links promoting her apparel line.

And even the testimonial videos on her website promoting "Women Who Work" — the basis for what she wants to advocate from her new, more public post — is in many ways a dressed-up marketing opportunity. For instance, the site features Emily Heller,an advanced-placement English teacher from Alabama, talking about her work — and simultaneously serves as a vehicle to sell Ivanka's clothing line. (Links underneath the video of Heller discussing her passion for teaching guide viewers to "shop Emily's looks," which are all Ivanka Trump-branded clothes.)

So does she have influence or doesn't she? Surely, she can't expect us to believe both—that she's allowed to sit in on meetings with world leaders and also spearhead global growth for the Trump Organization; that she has the ear of her father but is also promoting that we must fight against a scientific concept that he has yet to recognize exists? Of course, we must follow the now gold-plated rule of Trump's Razor—that the simplest, stupidest explanation is usually the right one, and that Ivanka, Trump's dream First Lady, obviously has a hand in shaping policy internally, while saying something completely different to the public.
As always: