So-called "ethical" fashion is going high-end. This season, there were major ethical and "sustainable" fashion shows at both Paris and London fashion weeks, the latter held at Prince Charles' house. And luxury conglomerates want a piece of the "green" action.
Louis Vuitton Moët Hennessy, for example, earlier this year bought a 49% stake in Edun, the ethical fashion line that has sucked up some $20 million of Bono and Ali Hewson's money since they founded it, in 2005. Competitor Richemont has a "green handbook."
Pinault-Printemps-Redoute backs the label Stella McCartney, and in 2009 supported the release of Yann Arthus-Bertrand's film Home, which is sort of a Glenn Close-narrated Inconvenient Truth of environmental awareness. Home attacks everything from unsustainable farming practices to the oil industry to deforestation, and those are all PPR brands that zoom by in the opening credits.
It's not that it's necessarily impossible for men who have been made unimaginably wealthy by unsustainable manufacturing — like François-Henri Pinault and Bernard Arnault — might also care on a personal level about the welfare of the planet and its people. They may even care quite sincerely. But it is perhaps a little disingenuous for the luxury industry to be sending this kind of a message. Fashion is a deeply wasteful industry, and a key driver of the entire consumption-as-self-actualization paradigm that contributes so greatly to the destruction of limited resources (see: dust cloud in the Gobi desert, cashmere and; the environmental disaster of the Aral sea, cotton and; ozone depletion, nylon production and). The green revolution will not be brought to you by Aveda.
The fact is, as nice as some of the sentiments of these companies may be, the fashion industry still mostly opposes the institution of verifiable labor and environmental standards throughout its supply chains. Instead, they want tax breaks — what a surprise — and voluntary codes of conduct vetted by industry-funded agencies. "Without any certification or governing bodies overseeing the greening of the fashion industry, any label with any degree of eco-ambition can color itself, well, green," wrote Fast Company in 2008. We've already seen scandals over fraudulent "organic" cotton certification as a result. (The Ethical Trading Initiative is one organization that isn't totally beholden to corporate interests that works to develop best labor practices and insure they are observed.)
G/O Media may get a commission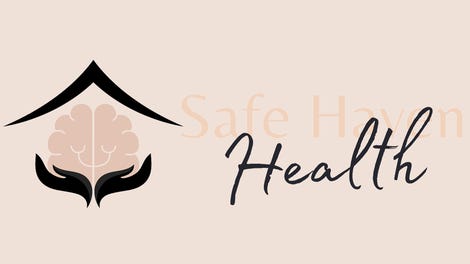 Addiction counseling
Safe Haven Health
Even the terminology is problematic: "sustainable," "ethical," "eco-friendly," are not synonyms, but no central body exists to define each, and separate the green from the greenwashing. And high-profile fashion people often seem to have no real idea what the buzzwords mean.
That's not to say that consumers are powerless. Sadie Stein is still fast-fashion-free, and Lux Alptraum, from our sister site Fleshbot, recently set herself the goal of only buying ethically manufactured clothing and accessories. I'm not sure if I'm ready to give up my Loehmann's and Filene's trawl (though I haven't shopped at either in six months), but I've been thinking a lot more about how my clothing purchasing decisions affect the planet. Shopping second-hand is, of course, pretty earth-friendly. Buying hand-made things from sources like Etsy can also be great, as can making your own clothes, something I've done since adolescence. (In both instances, you should take into consideration how the raw materials are manufactured, where, and by whom.) Clothing swaps are rad. If you're shopping at a boutique price point, there are niche brands like Bodkin and Rogan that have greater environmental and social commitments than their competitors. And while there are many good reasons to have reservations about the co-option of the "green" label by corporate interests, if consumer pressure can lead to ethical improvements in the supply chain at retailers like Target or Wal-Mart, the scale of change would be immense. And I guess I'm happy that for the 1% of people who can afford a $2,095 Stella McCartney blazer, that such a blazer be available. What changes consumer behavior isn't guilt or hectoring, and there won't be any one single solution to the problem of sourcing clothing ethically that suits everyone. But a wider variety of (even marginally better) choices — and consistent consumer and media pressure to keep the industry honest — is a positive step.