We all know the true cost of an H&M synthetic sweater is not reflected in its $29.90 pricetag. The fashion industry is a tremendous generator of waste, and it has a nasty habit of treating garment workers as disposable labor.
The waste is systemic. Fibers like cotton are water-intensive and take vast quantities of fertilizer to grow, which creates harmful agricultural runoff. (Synthetics can be even worse, since the petrochemicals they're made from deplete the ozone.) Fabric mills apply further chemical treatments and dyes, which can be dangerous for the mill workers who are exposed daily, as well as for anyone who drinks from the area's water table. Shipping the finished garments around the world creates yet more waste. Then, because the fashion cycle has accelerated to the point where Forever 21 feels like it needs to thrust new offerings under consumers' noses every week, unsold, perfectly good clothes are often destroyed and left to rot in landfills.
And despite what the "investment piece"-touting magazines might say, high fashion's ethical record is not necessarily much better. Higher prices often subsidize more fabric-intensive cuts, which generate more waste. The pollution generated by the fabric mills that supply high-end brands is just as bad, if not worse. Many luxury labels do their manufacturing in India and China, and getting accurate information about labor conditions can be difficult. Some luxury labels, like Prada, do most of their construction in China, and then ship their items to Italy where a few finishing touches are applied, and a "Made in Italy" tag is affixed. (Kind of like Tommy Hilfiger is known for manufacturing his "Made in the U.S.A."-labeled clothing in Saipan, a U.S. territory that doesn't require companies to follow federal minimum-wage laws.) This is at once exploitative, wasteful, and a big, fat lie.
So what's to be done? As people who don't want to buy into a system that is making wasteful use of our planet's precious resources and mis-treating its most vulnerable workers, but who have to clothe ourselves, what are the options?
G/O Media may get a commission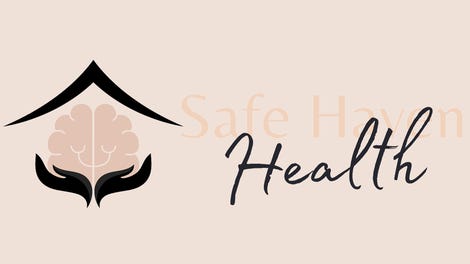 Addiction counseling
Safe Haven Health
Not shopping is, of course, probably the best thing. (We have to wean ourselves off of the absurd idea that every chain store should be like a sushi conveyor belt of brand new styles that all cost $5.) This world doesn't need more stuff, and considering the Sex And The City juggernaut of consumer-porn is still going strong, shopping could stand to be de-aestheticized. But what happens when you really want something new? Thrift stores are green (and cheap), but hunting through their racks can be time-consuming and offer inconsistent results. What are the choices for decently-made, competitively-priced, really cute stuff? I'm honestly asking.
One possible answer: The German catalog company Hessnatur has for 30 years been treating its workers decently, making everything out of organic cloth, and using no synthetics. And in addition to its main line, it puts out capsule collections from designers — Miguel Adrover has had one since 2008, and for this fall, Eviana Hartman of Bodkin is launching another. I recently previewed their fall collections, which go on sale online in August. (H&M and Zara, you may recall, don't even have e-commerce in the U.S.)
Adrover was a fashion darling in 2000, when he made a suit out of Quentin Crisp's old mattress and Anna Wintour came to his shows. Then he put on a show with models in chadors shortly after 9/11, lost his financial backing, and disappeared off the fashion map. Adrover's line for Hessnatur is comprised of smart, tailored basics — a trim, grown-up three-button flannel suit, and a camel blazer with a generously draped shawl collar — interspersed with some wonderful knits.
The prices — $198 for cool pleated wool flannel trousers, $78 for a turtleneck, $338 for the camel jacket pictured above — are not "cheap," but they are roughly competitive with, say, Ann Taylor, where a blazer can run $200-$250. (And would not, needless to say, be designed and manufactured with such care.)
Adrover's collection makes heavy use of baby-soft Peruvian alpaca. There's a cable sweater, above, with a long cowl that spirals around the neck ($218), and a full black knitted skirt ($228) that has a sort of Alaïa feel, with its nipped ribbed waist.
Hartman's collection is even cheaper, and more sporty. The long-sleeved t-shirts, at $35, cost barely more than the tops at Zara or American Apparel.
The proportions are fun: this wool and cashmere cardigan has long, tight ribbed sleeves and an oversized bodice. Under a coat, the sleeves wouldn't bunch, but there's enough fabric in the torso that you'd hardly need a scarf. (And it can be buttoned asymmetrically.) It costs $98. There's also a knee-length wool and cashmere tank dress with a matching long, draping vest that would be suitable for most working environments, but is also beautiful enough (and comfortable enough) to want to wear out.
The most expensive piece is a $250 boiled wool motorcycle jacket. Boiled wool is practically wind-proof, but the rib-knit cuffs will stop winter's drafts, too. The last jacket I bought at H&M cost $120 — $250 is a big step up in price from that, but Hessnatur stuff can end up deeply discounted.
Hessnatur, Hartman, and Adrover remind me of Jil Sander's +J line for Uniqlo: both collaborations are examples of established designers piggy-backing on the superior sourcing and distribution networks of major retailers in order to provide classic, cleverly designed basics at relatively modest prices. Hessnatur's just happen to be good for our world as well.
This isn't the only company whose ethics don't go out the window when faced with the need to turn a profit and the need to manufacture items of beauty. There are others, like Ali Hewson's company Edun — which has attracted backing from the luxury giant Louis Vuitton Moët Hennessy — and Liya Kebede's line Lemlem, which is made in the supermodel's native Ethiopia, which are also worth checking out. Fundamentally, it's less and less the case that making ethical, sensible consumer choices is a freedom that hews to class lines. A $35 t-shirt that's better quality than the $10 Wal-Mart version is still close enough in price that it's attainable for most shoppers.
If companies that really treat their workers with decency and use natural resources with an eye to the future continue to grow, then the synthetic empires of chains like Forever 21 and the head-in-the-sand attitudes of designers like Frida Giannini may have to do something very fashionable indeed: change with the times.
Hessnatur [Official Site]
Sustainable Fashion: The Industry's Tort Reform [Shop Cheap Look Loaded]
H&M, Other Brands Guilty Of "Organic Cotton Fraud"? [Ecouterre]
Majorcan Designer Miguel Adrover Wows WWD By Mocking Big Labels [NY Observer]
21 Workers Die in Fire At H&M Factory [Independent]