A reader wrote in this week to note a peculiar thing about Galbani (formerly known as Sorrento) String Cheese: the regular fat cheese has what appears to be an anthropomorphized string cheese dude on it, while the reduced fat ones have an anthropomorphized string cheese lady on it. Puzzling.
This Washington D.C. resident writes:
This is equal parts ridiculous and infuriating: the 3 types of full fat cheese each have a different "boy" string cheese cartoon character, but the low fat cheese character has been drawn as a girl. Wouldn't have noticed it at all except my 5yo daughter excitedly pointed it out and asked if we could get the "girl cheese." So the intended audience is definitely getting the message.
She attached a photo to demonstrate.
G/O Media may get a commission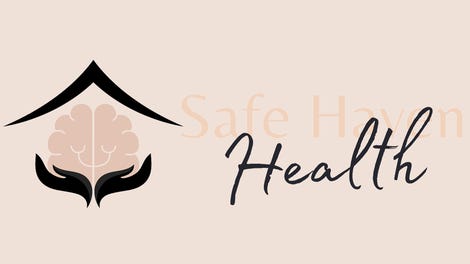 Addiction counseling
Safe Haven Health
Girl cheese sounds pretty good to me, cheese expert, but let's take a look at these suckers.
Illustrated with a string cheese dude inexplicably hangin' ten on some flavor waves:
PART SKIM MOZZARELLA STRING CHEESE: "This delicious, nutritious, low moisture part skim mozzarella string cheese is a great snack for any time or place."

CHEDDAR SNACK CHEESE
PEPPER JACK SNACK CHEESE
COLBY JACK SNACK CHEESE
STICK CHEESE VARIETY PACK
Illustrated with a string cheese girl inexplicably hangin' ten on some flavor waves:
REDUCED FAT MOZZARELLA STRING CHEESE: "High in calcium, and 25% less fat than low moisture part skim string cheese."

REDUCED FAT COLBY JACK SNACK CHEESE: "This great tasting colby jack cheese contains 33% less fat than our regular colby jack snack cheese, but is still high in calcium, and a good source of protein."
Upon perusal of the Galbani website, of the seven types of string cheese available for purchase, only the two marketed as "reduced fat" have a lady cheese on the packaging. While one of the cheeses with a dude on it is "part skim," that appears to be their most basic cheese variety and is not marketed as lower in fat. The implication from this seems to be that only women are worried (or should worry) about the weight they could gain from eating string cheese.
I agree with our tipster that this is in fact "ridiculous," but I draw the line at infuriating. However, the only reason I'm ruling that way is that Galbrani (again, which you may be more familiar with as Sorrento) is a garbage brand of string cheese and should not be purchased regardless of their questionable marketing practices.
---
Contact the author at dries@jezebel.com.
Images via Galbani and our intrepid field reporter