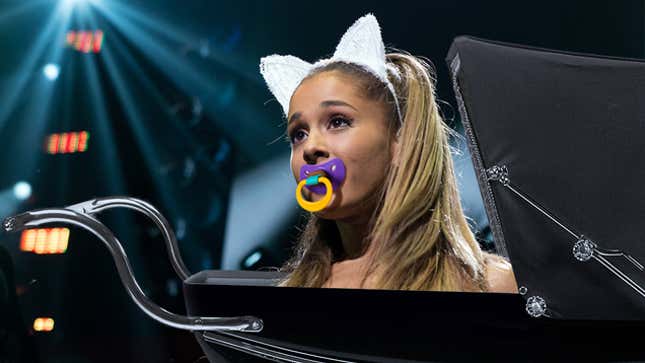 AMERICA, you are being lied to. Ariana Grande INSISTS that she DOES NOT make staffers carry her like a literal baby despite OVERWHELMING photographic evidence that proves otherwise. What is Ariana Grande trying to HIDE and why is she so DESPERATE to keep it from the American public? IS ARIANA GRANDE AN ACTUAL BABY?
Short answer: Yes, Ariana Grande is an actual baby. Don't believe it? Good. QUESTION EVERYTHING. Here is the DAMNING evidence: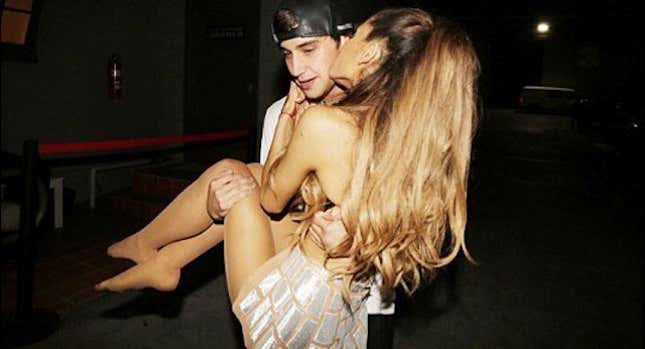 ARIANA GRANDE CARRIED LIKE A BABY.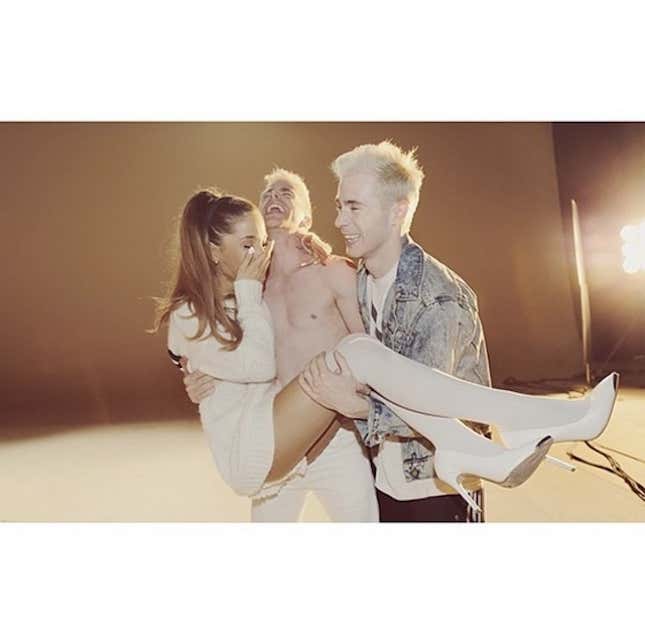 ARIANA GRANDE CARRIED LIKE A BABY.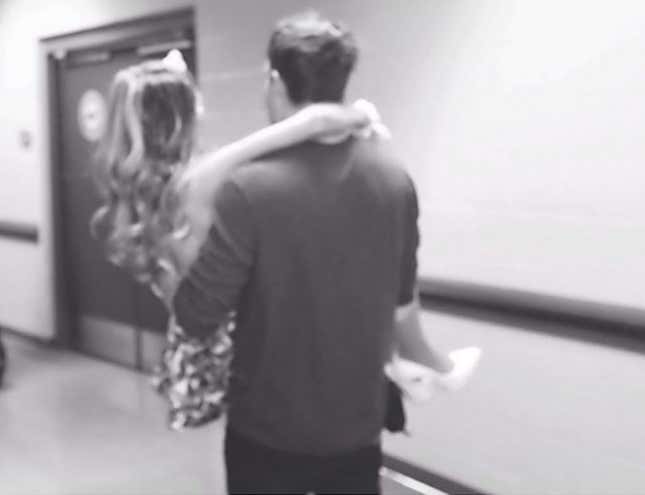 JOE JONAS CARRYING ARIANA GRANDE LIKE A BABY.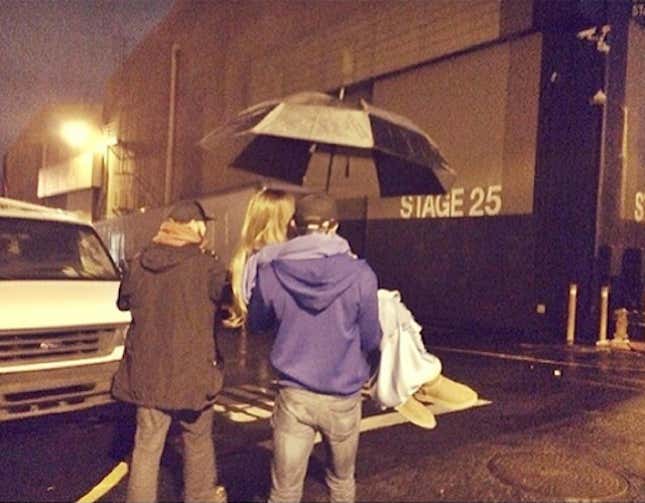 ARIANA GRANDE CARRIED LIKE A BABY.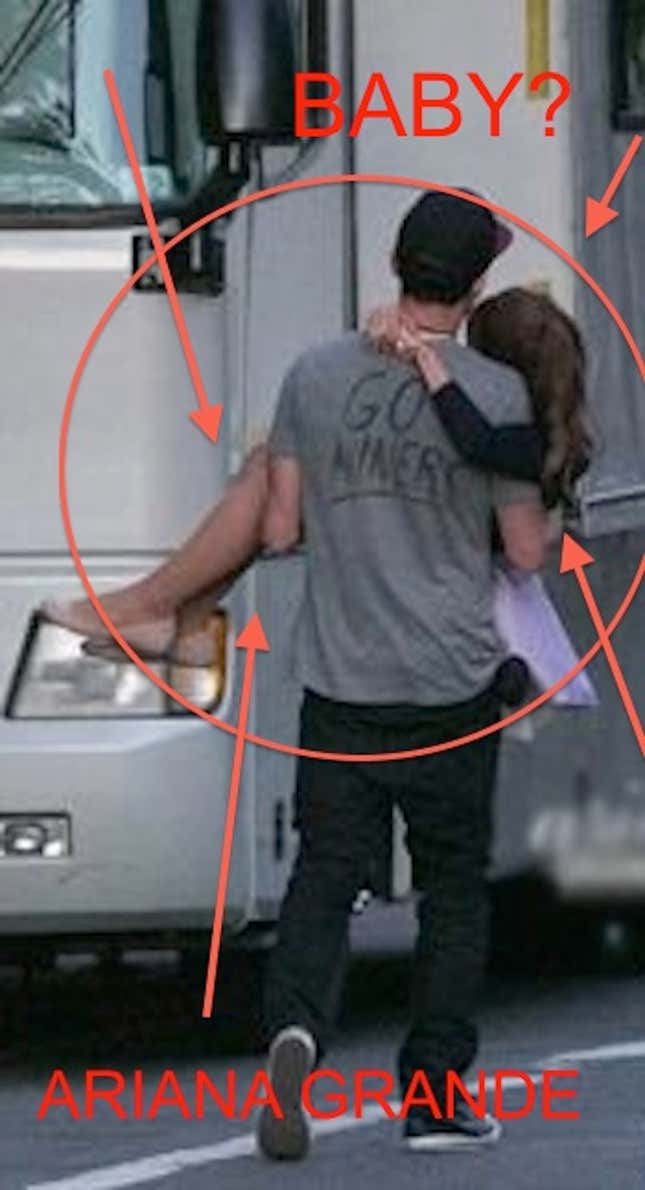 ALL → POINT IN THE SAME DIRECTION. Ariana Grande is a literal baby.
So WHY IS THIS BABY ON A MAGAZINE?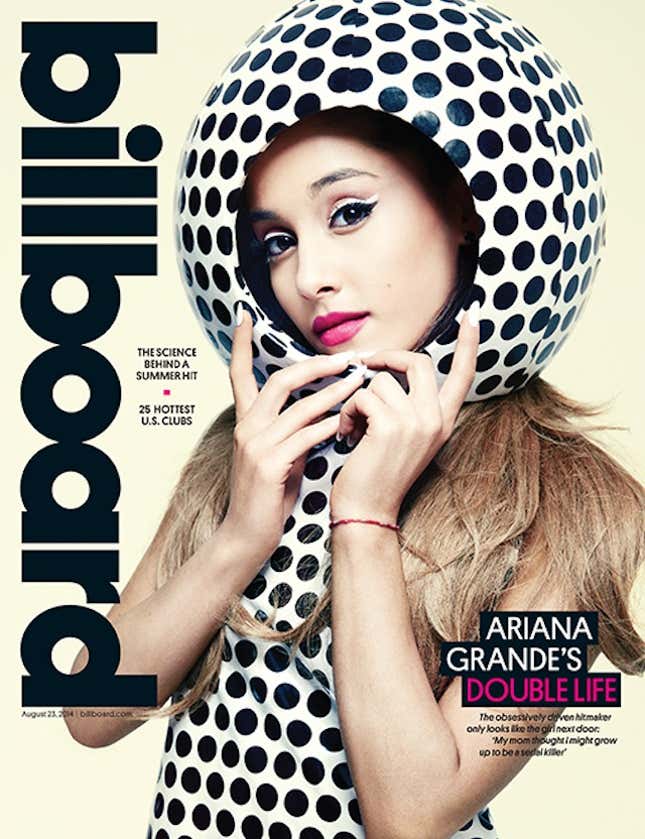 WHY IS THIS BABY DATING BIG SEAN?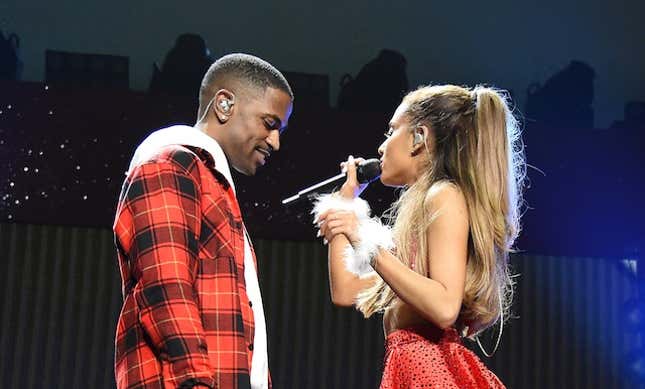 THIS IS A WEIRD DIAPER.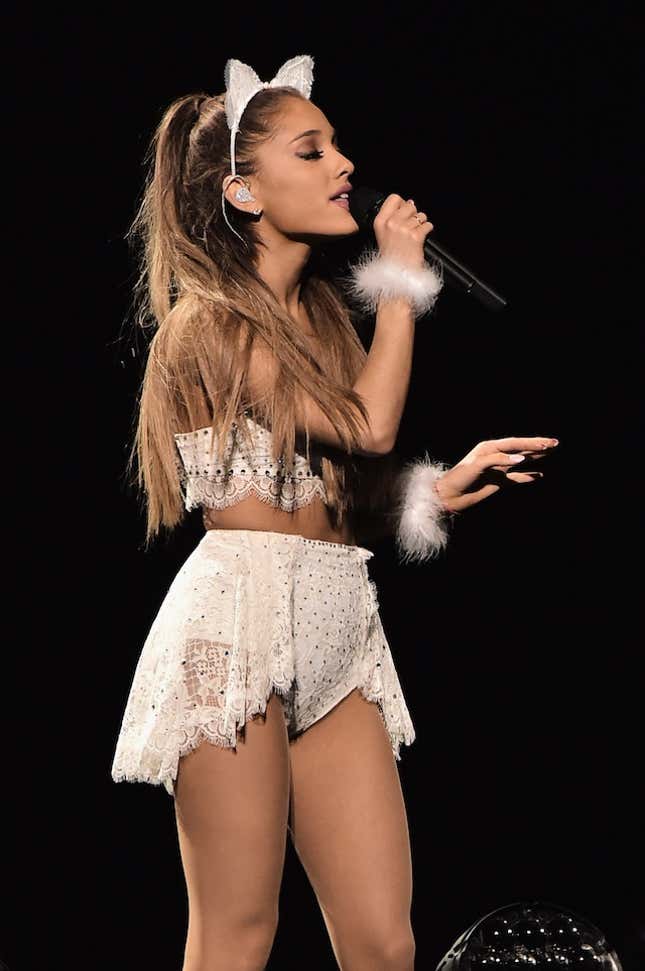 Do NOT expect ANY of these answers to come from the top. Jezebel inquired with Grande's reps about the rumors that she gets carried around like a baby. "That story is ridiculous and laughable," replied her publicist, ignoring the DOZEN Google images that PROVE OTHERWISE.
It is up to you and you ALONE to lift the veil and see the truth. Please read IsArianaGrandeABaby.truthers.gov* for more enlightening information.
*I have not bought the domain yet.
Lede image by Jim Cooke, photos via Getty and Shutterstock; Other images via Instagram, Billboard and Getty