Earlier this week, a woman began live-tweeting her medical abortion. The response has morphed into a debate not merely about the right to choose, but about "flaunting" that choice, with Jesus, gays, and kittens being dragged into the fray.
Angie found out she was pregnant last week. Her birth control had failed. She's a single mom with a little boy. She says she was told that her pregnancy could cause a potential threat to her life,and made the decision to abort at home using RU-486. She decided to tweet her experience, she says, to help remove the secrecy and stigma surrounding abortion, in an attempt to help other women who have faced/are facing/will face such a choice. And while I think that what she's doing is radically progressive and service-y (she describes in her tweets what a medical abortion feels like), I sort of wish that she didn't feel the need to have to qualify or rationalize her decision by explaining that the pregnancy could have been detrimental to her health—although I appreciate and understand her full disclosure and honesty—because the bottom line is that it doesn't matter why she made this choice. It only matters that she's allowed to make this choice.
Case in point: Assholes will still judge a woman for her choices, no matter what reasons she has for making them.



G/O Media may get a commission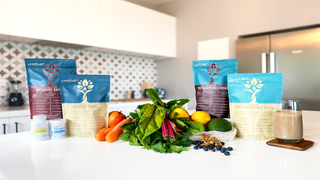 And judgmental assholes will respond to any explanation with their own illogical views.



I mean, what if the baby grew up to be a serial killer? Or someone who worked at (gasp!) Planned Parenthood?



And how does this make any kind of sense?



And what do gay people have to do with it? (Cause gay people so frequently abort unplanned pregnancies after having sex with…other gay people?)



Personally, I think that people who think that killing kittens is "easy" are the bad guys.



And then there are people who are just straight-up mean.



Or weird.



Or condescending.



Or humorless.



Or feigning concern.



Or looking to be offended.



Or stating the obvious, and not getting it.



Or blaming this whole thing on a feminist conspiracy.



Or sometimes, they're just contrary to be contrary because it gives them something to say in 140 words or less.



Angie has a YouTube channel and she's been posting videos about her abortion. Needless to say, the comments over there are a mess.



In all of the (it most be thousands) of posts I've done working at this site over the past few years, this one was hands-down the most depressing to research.



Reading these was completely demoralizing for me, and they weren't even aimed at me, but I also felt it was important to point them out, because they obviously indicate what women have to deal with.



And it proves that our right to a legal abortion is threatened by these people who clearly have a lot of time on their hands.
Frisky Q&A: Angie Jackson, The Woman Who Live-Tweeted Her Abortion [The Frisky]