The war against unlabeled or poorly labeled #sponcon continues with a rather decent step made by Instagram. The platform of choice for all your favorite skinny tea hawkers and hair vitamin slingers introduced today a new tool to better identify paid sponsorship posts.

The Federal Trade Commission notes that sponsored content must be clearly and unambiguously noted as such. Of course, many celebrities or influencers either skirt the guidelines or ignore them entirely.
The most common designation of sponsored post is the use of the hashtags #ad or #spon, often slipped among numerous other hashtags, making it easy to miss.
Last year, the Kardashians found themselves in hot water after being specifically called out by the FTC for ignoring their disclosure guidelines after the origination announced they would be cracking down on the practice.
G/O Media may get a commission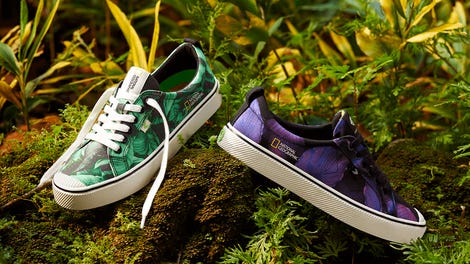 New New New
Cariuma + National Geographic
Instagram's new tool aims to provide a clearer disclosure of a sponsored post and who exactly is paying for it.
The new tool will allow a creator to quickly tag the business they have a relationship with. The post or story will appear with a sub-header that reads "Paid partnership with," followed by a tag to the business partner's account.
Of course, the whole thing relies on users to accurately and honestly label their own posts. If you're someone who always indicates an #ad, then this will provide more clarity for your followers and make it less likely that the FTC will come knocking on your door. But for those who ignore the rules anyway, not much will change.
Wired reached out to Instagram about this exact conundrum and the company insists a more active solution is coming.
At the moment, Instagram doesn't have a way to ding these rogue posters. "During this initial stage we want to educate and gather feedback from our community and launch partners," a company spokesperson wrote in an email to WIRED. "After this feedback period we will unveil a policy that will include enforcement."
Good! We already know celebrities and people who are considered celebrities by certain companies rake in a ton of money with sponsored posts. Just like it's clear you're watching a commercial on television or when you see an ad posted to the side of the bus, paid relationships between individuals and companies need to be made plain for the average consumer.
Assuming you're already following a particular celebrity or influencer, I can't imagine that your enjoyment of them will be ruined by a better disclosure of sponsored post. In all likelihood, none of this truly hurts the highly curated brand of whoever is doing the posting and simply helps to make things clearer for all of us.