Abortion rights activists have filed lawsuits in Alaska, Missouri and North Carolina Wednesday in a challenge to laws that impose strict restrictions on the constitutional right to have an abortion.

Reuters reports that the three suits address regulations in each state that require abortions to take place in a hospital or a surgical center. The North Carolina suit also addresses a restriction that bans abortions after the 20th week of pregnancy, unless required by medical emergency.
In light of the recently-passed Texas law requiring the burial or cremation of fetal remains, set to go into effect December 19 and the fact that the state of reproductive rights under a Trump presidency is uncertain at best, activists in all three states felt it necessary to take whatever steps they can to make sure that all women have a right to adequate reproductive care. The Supreme Court's ruling against a very restrictive Texas law in June that would require abortions to be performed in medical centers or surgical facilities was also a factor.
ABC News reports that the Missouri suit addresses a law very similar to the one struck down by the Supreme Court in Texas in June and requires abortion clincis to meet the same standards as surgical clinics and that the people performing the abortions have admitting privileges at hospitals. The Alaska suit concerns a 40-year old restriction that would "ban abortion in outpatient health centers after the first trimester of pregnancy" while the suit filed in North Carolina restricts abortion after the 20th week and only allows for it in "immediate medical emergencies."
Citing that old chestnut of states' rights, outspoken anti-abortion leader Marjorie Dannenfelser of the Susan B. Anthony List seemed to imply that these lawsuits and the ones that will surely follow are nothing more than a sign of panic. "They realize the sense of urgency to head to the courts now knowing that the judicial landscape will change under a pro-life President Trump," she said. She's not wrong there, but the fact of the matter is that these restrictions shouldn't be in place in the first place. Abortion is a constitutional right; the laws put in place to restrict that right are at fault.
G/O Media may get a commission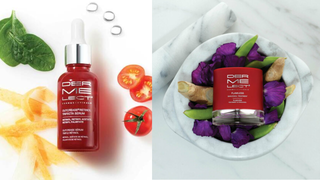 Save $19
Retinol Renewal Kit
It's safe to assume that these restrictions will only get worse, especially if Trump's administration shakes out the way it's looking like it might. If you find any of this alarming and would like to donate your money to a good cause, you can find some places to do so here.