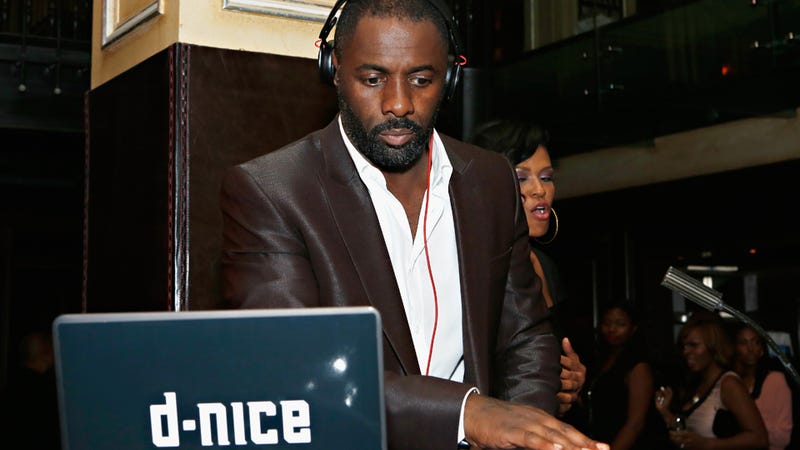 Psych, but we really had you going, right? (Sorry, that wasn't cool.)
Idris Elba is actually taking a year away from acting to focus on his lesser-known career as a musician. Be still, everyone's heart. Even though you probably only know him as Stringer Bell/Luther/the next James Bond, the 40-year-old is also a hip-hop artist and DJs under the name Driis.
"I want to make music but I don't want to shove it down people's throats," Elba said. "People are just barely getting to know me as an actor. But I do it from the heart, I'm not doing it for money - I just enjoy doing it."
As far as his future, he's being hounded to do collaborations. He's already partnered with the band Milk and Jay-Z, and he's interested in more. And if you're in London, you can see him in the flesh on Friday nights when he DJs at the Love & Liquor nightclub. Stalking, commence!