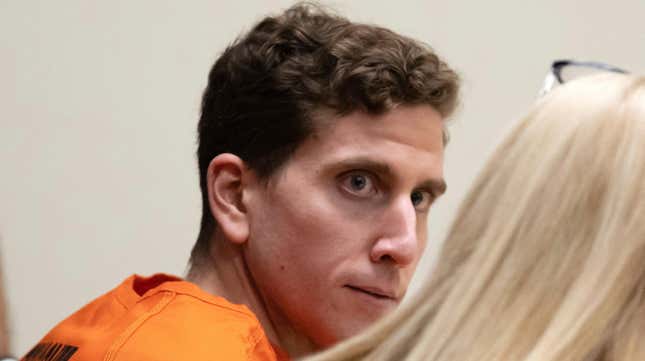 Weeks before the stabbing deaths of four students at the University of Idaho, the man suspected of murdering them, Bryan Kohberger, "repeatedly" messaged one of the female victims on Instagram, an investigator familiar with the case told People.
Betsy Wolfe Reveals the 'Most Embarrassing Thing That's Ever Happened' to Her on Stage
"He slid into one of the girls' DMs several times but she didn't respond," the source, who wasn't named, said. "Basically, it was just him saying, 'Hey, how are you?' But he did it again and again."
On Jan. 5, Kohberger, a 28-year-old PhD student studying criminology at Washington State University, was charged with the quadruple homicide of University of Idaho students Xana Kernodle, Madison Mogen, Kaylee Goncalves, and Ethan Chapin. Police linked Kohberger to the murders through evidence collected from the scene, as well as cell phone records suggesting that he staked out the University of Idaho students' house for months prior to the the November killings.
Though investigators have not detailed the relationship between Kohberger and the four students, the suspect's since-deleted Instagram account reportedly followed Mogen, Gonclaves and Kernodle's accounts. The female victim Kohberger repeatedly messaged was not identified, but the source said that she never replied.
"She may not have seen them, because they went into message requests," the investigator told People. "We're still trying to determine how aware the victims were of his existence."
"There's no indication that he was getting frustrated with her lack of response," the source added, "but he was definitely persistent."
The development comes as more descriptions of Kohberger's odd behavior continue to emerge. Last week, a young woman who said she went on a date with Kohberger years ago shared her troubling account of their date on TikTok. As Jezebel's Kylie Cheung wrote:
According to Hayley, her interactions with Kohberger were "very brief." They matched on Tinder, talked for a couple hours, and went on a movie date, but she says "he completely changed" when they got back to her dorm and he "invited himself inside." She claimed he "was very pushy when it came to coming back in my dorm with me. But I didn't get like scary vibes or anything from that. I just thought he was a stage five clinger because he said he wanted to spend more time with me." At her dorm, Kohberger "kept trying to touch me," prompting her to ask him, "Why are you touching me, what are you doing?"

At this point, Hayley claimed that Kohberger "got super serious" and denied touching her altogether: "He's like, 'I'm not,' and I'm like, 'you are, though,' and he's like, 'I'm not touching you,' kind of trying to gaslight me into thinking that he didn't touch me, which is weird." When she excused herself to go to the dorm bathroom, she says Kohberger followed her and waited outside. She eventually lied to him that she was throwing up in order to get him to leave. "It wasn't because I was scared of him or thought he would hurt me if I asked him to leave. It was just mostly because I'm socially awkward, I didn't know how to ask him to leave," Hayley concluded.
After Kohberger eventually left, Hayley claimed he texted her that she had "good birthing hips," and they didn't speak or see each other again.

Kohberger has not yet entered a plea, and his next hearing isn't until June 26. He is currently being held without bail in Idaho's Latah County jail.