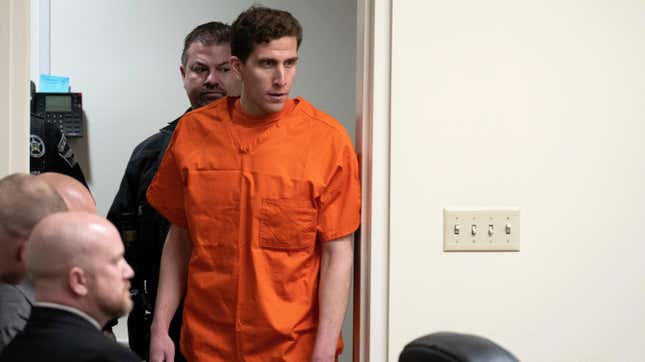 "Idaho Killer" Bryan Kohberger's two sisters have been fired from their jobs as their brother awaits a preliminary hearing for the quadruple homicide at the University of Idaho, sources told NewsNation.
Betsy Wolfe Reveals the 'Most Embarrassing Thing That's Ever Happened' to Her on Stage
According to the outlet, since Kohberger was arrested and charged with the gruesome stabbings of university students Xana Kernodle, Madison Mogen, Kaylee Goncalves, and Ethan Chapin, his sisters Melissa and Amanda—a school counselor and actress, respectively—lost their employment because of their relationship to him. NewsNation also reports that while the Kohberger family stand by their son and brother, they have not visited him since he's been detained without bail at a jail in Moscow, Idaho. In January, they issued a statement of support: "We will love and support our son and brother."
As a result of the firings, the Kohberger family is reportedly facing financial difficulties—especially given that both of their parents are retired and are now likely saddled with legal costs.
Interestingly, Kerri Rawson, the daughter of the Dennis Rader (otherwise known as the B.T.K. killer) weighed in about Kohberger's family paying the price for his alleged crimes, telling News Nation: "It's important to remember that Kohberger's family, as far as we know at this point, are crime victims, so you have to come from that place to begin with." Basically, it's absurd that anyone's family members—especially those of whom the public has no understanding of their relationship to an alleged criminal—should be held accountable for a relative's crimes.
Kohberger, who's yet to enter a plea, is set to return to court on June 26. It's not yet known whether prosecutors will seek the death penalty, but experts have recently speculated that it's likely.