An undocumented immigrant was arrested last week at the courthouse in El Paso, Texas where she had just been granted a protective order for domestic abuse.

The arrest was a part of the massive deportation sweeps taking place around the country last week under the purview of Donald Trump's executive order cracking down on undocumented immigrants in the United States. The El Paso Times reports that the ICE officers acted on a tip from an unidentified source. El Paso County Attorney Jo Anne Bernal, who works for the office that represents domestic violence victims and helps them seek court orders against their abusers, believes that the tip came from the woman's live-in boyfriend and alleged abuser. He had been detained by ICE earlier that week.
Fear of deportation is on the rise in the country amidst the increased sweeps and for victims of domestic abuse, that fear often prevents them from seeking legal protection. "Our clients come to us at the lowest point in their lives," Bernal told the Times. "Many of them are so frightened of coming to us because of possible immigration concerns."
Bernal's office does not ask after its clients' immigration status. For ICE agents to act on tips that lead them to family court is essentially enabling the abuse. "There's no place for that — especially in family court," Bernal said. El Paso County Judge Veronica Escobar expressed her worry about what the news of the woman's arrest might do to an already-frightened community and told the Times that she's looking for ways to help.
The county judge said she is considering asking Bernal's office to work with civil rights groups to put together a pamphlet explaining people's rights when they're approached by federal agents. She said similar pamphlets were distributed in the 1990s after agents started asking students' immigration status near Bowie High School, which lies within shouting distance of the Mexican border.
G/O Media may get a commission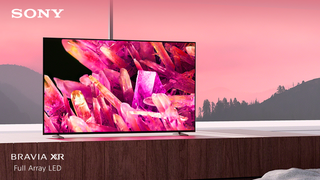 $400 off
Sony 55 Inch 4K Ultra HD TV X90K Series
Last week, the Texas Senate made moves to eliminate sanctuary cities in the state. The rollout of the increased sweeps under the new administration has been rocky, sowing fear, chaos and confusion in the community. The executive order has expanded the definition of who can be deported, placing the decision-making power in the hands of the immigration officer making the arrest and puts basically every undocumented immigrant up for deportation.
Last week, immigration officers deported Guadalupe García de Rayos, a married mother of two who had been convicted in 2008 of using a false Social Security number to obtain employment. She had been allowed to stay in the United States due to an Obama-era policy that prioritized the deportation of undocumented with immigrants with gang ties, serious felony offenses or were deemed a threat to public safety. In Seattle on Friday, ICE officers detained Daniel Ramirez Medina, a 23-year old who lives in the United States protected under DACA.
Though it feels certain that these incidents will only increase, Bernal is optimistic. "We are hopeful that this is an isolated incident and that this never happens again," Bernal said to the paper. It'd be nice if she were right.