I was folded forehead-down, sweating like a pig in a truly incompetent child's pose, when onetime boy-band idols Nick and Drew Lachey rolled into a Manhattan yoga class.
To be clear, I knew that the brothers Lachey would be arriving. That's why I was there, attending an exercise class at 8:00 am on a Tuesday morning. As part of their #UpForWhatever campaign (yes, the same one that spawned the "eliminate no from your vocabulary" debacle), Bud Light has embarked on a series of "Summer Bucket List" stunts, and so I got a promotional invite to "Hot Yoga with Nick and Drew Lachey of 98°." Presumably the pair were game for public exposure because they've got a new TV show—Lachey's Bar, about their Cincinnati sports bar.

The studio had been decked out with Bud Light branding. There was a giant Bud Light logo at the front of the classroom; everybody was assigned a Bud Light yoga matt and a Bud Light sweat towel. They'd also plastered 98° on the walls, in case anybody blacked out and forgot we were at Hot Yoga with 98° (sponsored by Bud Light). It was hot as hell and very quickly the people around me were looking wilted and damp. And frankly, the thought of downing a couple of beers and then dizzily attempting downward-facing dog in the sweatbox that is hot yoga made me queasy. (Probably why we were handed waters, not Bud Lights, as we entered.)
Anyway—after signing all the very alarming release forms required to participate in hot yoga—everybody got into child's pose. Of course I cannot fold my butt all the way to my heels and put my forehead on the floor, so if raw video of this class ever surfaces, I'll be the one all the way in the back, butt stuck up in the air, giggling hysterically when Nick and Drew Lachey enter the room. Because you know that walk that dudes in boy bands always did in videos, back in the '90s? Sort of an exaggerated rolling prowl, like even their steps had been remolded to maximize their appeal on MTV?
Well, that's how Nick Lachey walks IRL, apparently, even when picking his way though a bunch of reporters doing yoga.
G/O Media may get a commission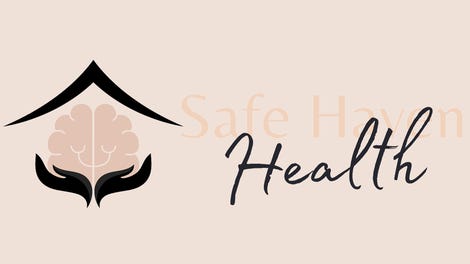 Addiction counseling
Safe Haven Health
An instructor from Bikram Yoga was leading the class, but it was the brothers who announced each pose—with a new name. For instance, there was a "reaching for the last Bud Light in the fridge" pose, and an "all my friends have FOMO" pose. So there was always a brief moment of fumbling as the instructor translated that into real yoga terms, three-quarters of which I did not know, of course, putting me 30 seconds behind everybody else in the room. Except for maybe Nick Lachey! Because it quickly became clear that while Nick might know his way around a case of beer, he is less familiar with yoga. He kept that megawatt smile going, though, and both Lacheys exuded relentless bro-dude positivity as we cycled quickly through boat pose and tree pose and whatever-else pose.
"We should have named the band 68°," Nick wisecracked at one point. "Actually, 105° is better," deadpanned the yoga teacher. I have never before felt so in sync with a boy-band star, except for the moment when Nick, attempting a particularly challenging yoga move, fell over. Solidarity, my friend.
The class didn't last much longer than 30 or 45 minutes, and naturally it concluded with the Lacheys cracking open beers while Nick announced, "You can now officially check hot yoga with 98° off your Summer Bucket List," with all the verve of an old hand at product endorsement. "And just remember that the more Bud Light you drink, the better 98° sounds."
After I dashed out of the room, between the cameras and the Lacheys—Nick made me come back and shake his hand, because "that was awkward"—and a quick shower in the claustrophobic environs of the Bikram Yoga ladies locker room (it's real hard to apply makeup somewhere so steamy), I got a few minutes with the Lacheys, who could've been decompressing on the frat-house porch rather than conducting interviews. They were barefoot, decked out in mesh gym shorts and t-shirts specially designed for the event, and drinking bottle water. There was no spiked hair, no hemp necklaces or whatever dreamboats were wearing the last time I really thought about these two; they just looked like a couple of dudes who run a Cincinnati sports bar. (Well, Drew strikes one as a friendly neighborhood guy who'd run a sports bar; Nick seems more like a dude who'd play a dude who runs a Cincinnati sports bar on TV.)
They confirmed that this yoga class was a first for Nick.
"I've actually been trying to get Nick to do yoga for years. Just because, you know, he complains of different body ailments. And I'm like, yo, if you would stretch more. Do some yoga, do some pilates. Change up your workout routine. So when Bud Light started this Up for Whatever campaign and the Summer Bucket List, this kinda seemed like a good fit. You got the 98 degrees name, the hot yoga, get him out of his comfort zone, up for whatever," said Drew.
"He enjoys that," added Nick.
"I love it when he makes a fool out of himself," said Drew.
It probably won't surprise you that this pair of bros has wanted to open a sports bar in their hometown for quite some time.
"I know every guy dreams of opening a sports bar and hanging out and having his friends come over and being Sam Malone behind the bar," explained Drew. "I think that resonates with guys." "I've always wanted to have a sports bar in Cinci," added Nick. "The first time we walked in it was like, wow, we're having a beer in our own bar. It's still weird to me to walk in and have a beer in your own place."
My internal monologue for the entire morning was essentially the ticker at the bottom of a 24-hour news channel, except it read "WTF" over and over and over again. Consider my summer bucket list complete, sirs.
---
Contact the author at kelly@jezebel.com.
Photo courtesy Bud Light, graphics via Shutterstock. Image by Bobby Finger.