Ciara and Ludacris, hosts of this year's Billboard Music Awards, announced the finalists (Billboard calls them "finalists," not "nominees") live on GMA Monday morning. But even though their job (to read a list of names) was a simple one, there was one finalist that Ciara's lips were incapable of uttering.
While revealing the finalists for Top Rap Artist, Ciara gladly says the names of Drake and Fetty Wap, but then falls into a sudden, uncomfortable silence. As GMA's cameras pan to the screen showing images of the rappers, we see Ciara silently leaning to her right side as if to say, "Can I skip this one?"
Noticing her pause—and presumably understanding why it happened—-Ludacris chimes in and speaks the name of her dreaded ex in her stead.
Once Future is out of the way, Ciara movies on as though nothing odd happened. "Wiz Khalifa," she says with glee. "And Silento!"
This wasn't shade or tea-spilling—it was a good, old-fashioned burn. Just watch how Ciara's body (which is no longer Future's party) moves as though she's literally dodging his name.
G/O Media may get a commission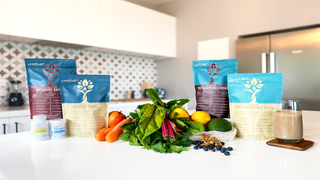 Look closer.
Closer.
OK, I think you get it.
GIFs via screengrab.