Bodies that received graveside services at Galilee Memorial Gardens near Memphis, Tennessee have been missing for years. And now the relatives of the deceased are suing its former owner.
According to the Associated Press, state officials closed the cemetery two years ago, after owner Jemar Lambert was accused of burying several bodies in the same grave and "crushing caskets" to make them fit into the same plot. He has also been accused of burying as many as 200 bodies in neighboring land that Lambert didn't own. At the time, he accepted a plea bargain for 10 years of probation and left the cemetery, but the misplaced bodies have yet to be found, and his records are a mess.
This specific kind of grief is not unique to these plaintiffs—the problem of mismanaged cemeteries is actually unfortunately widespread. Similar reports of missing bodies have been registered in Texas, Florida, and even Arlington National Cemetery in Virginia.
The AP reports:
The federal government leaves cemetery regulation largely to states, which vary dramatically in approach, according to an Associated Press analysis of statutes, enforcement and lawsuits. Most states regulate cemeteries that are run as businesses, such as Galilee, but not religious, municipal or family cemeteries. State laws, however, are largely limited to licensing, establishing funeral director boards, developing a complaint process and providing financial protections for consumers who buy plots.
Many laws say officials reserve the right to inspect cemeteries, but that occurs only when regulators act on complaints. Few states — California is one, Florida another — require annual on-site inspections.

"Cemetery regulation is almost uniformly awful, where it exists at all," says Joshua Slocum, director of the nonprofit Funeral Consumers Alliance, which has pushed for more federal regulation.
G/O Media may get a commission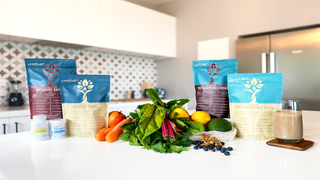 "Where it exists at all" is not comforting. You can read the full story here.
---
Image via Sherry V Smith/Shutterstock.