Women and men across San Diego are now petitioning to recall mayor Bob Filner — you know, the one who is accused of sexual harassment by 16 different women and who EVEN HOOTERS REFUSES TO SERVE. Yes, that is correct: Citizens are taking to the streets to basically beg for Filner's removal from office — the man who systematically targeted ladies from his position as the most powerful politician in the eighth-largest American city. Is this really how little we give a shit about the abuse of women?
Starting yesterday at 12:01 am, hundreds of San Diegans began collecting signatures for their recall petitions. They must get more than 101,000 signatures by September 26. If they do, the petitions will be presented to the City Council, which will then schedule an election within 60 to 90 days from then.
This is amid a growing number of allegations against Filner about his inappropriate treatment of women. "Every day that I went to work, I had butterflies in my stomach because I did not know what was going to happen the next time the mayor came by my desk," Peggy Shannon told reporters last week. Fuck, that's awful.
Filner voluntarily (and very vocally) entered a paltry two-week treatment program, only to decide that he was miraculously cured of a bad case of Disrespecting the Ladies a week early. He's a 70-year-old man who has most likely been acting this way for a good portion of his life and he was "cured" in a week. That makes total sense. If he's a narcissist who thinks everyone else is an overreacting asshole. Which, BINGO.
G/O Media may get a commission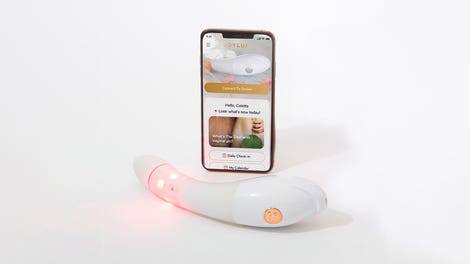 $50 Off
Joylux vFit Gold Device
In addition, even if he had completed the insane two weeks — someone give this man some lady butt to squeeze as a prize for making it! — he'd still need ongoing and intense therapy to deal with his very real issues with women. There is no doubt that he thinks he'll just be able to saunter back into work and go back to business as usual as soon as these pesky vagina-havers close their gaping mouth gashes.
And guess who is letting him think that his behavior is A-OK? A dramatically flawed system that doesn't treat accusations like this with the utmost seriousness they deserve. It's both depressing and inspiring to see citizens bust out the clipboards to force politicians to do the right thing, but it looks like that's where we're at.
Filner is expected to return to work this week.