Serena Williams will play at Indian Wells on Friday, marking her first return to the tournament in 14 years, after the crowd unleashed a barrage of racist slurs as she played in 2001.
To appreciate Serena Williams' latest act of poise towards the tennis pantheon, we must first recognize the many times it's treated her like shit.
There was the time the President of Russian tennis called Serena and her sister Venus "the Williams Brothers." The few times her body was relegated to caricature, Hottentott-style, by her peers. The years the tennis world (players, coaches and legends, journalists) spent accusing her family of cheating, with absolutely no proof. The time one of her biggest rivals blatantly cheated against her. The myriad of times she's been insulted by her peers through a painfully obvious racial lens ("Difficult!" "Cocky!" "Angry!"). Oh, and the fact that Maria Sharapova, a thin blonde who hasn't beaten her in nearly a decade and possesses less than half her titles, makes more money than she does.
And then of course there's Indian Wells, the big nutbust of racial hatred forever stained as one of the more shameful days in American sport.
You wouldn't know from watching the video, in which Serena wins the match and is roundly booed, but the Indian Wells incident happened in 21st Century America. Serena's opponent was Kim Clijsters, a Belgian woman. This was an American teenager, playing in America, against a woman not born in America, being booed—showing that the audiences in the stands would rather flout the age-old tradition of rooting for one's own home country in sport, rather than celebrate a win by a Black American.
G/O Media may get a commission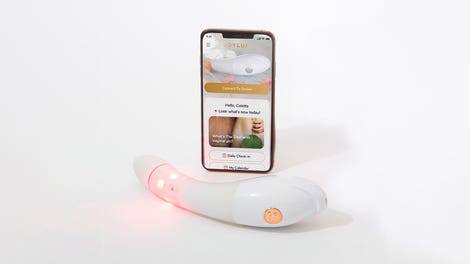 $50 Off
Joylux vFit Gold Device
A few days prior, Venus overcame knee pain to eke out a quarterfinal win and set up a semifinal clash with Serena. They would never play. Venus withdrew from the match moments before its start, infuriating the Indian Wells crowd. Apparently Venus missed the memo: your well-being is second to our lust for entertainment. The mob came to see goddesses clash, tendinitis be damned—and decided, like white folks so often do when they don't get their way, to teach the Williams family a lesson.
For the championship match, as Venus and her father Richard Williams made their way to the player's box, the Indian Wells arena of nearly 16,000 spectators booed. Richard maintains to this day being calling "nigger" multiple times.
Tennis commentators (and apparent Bronson Alcott High grads) Mary Jo Fernandez and Pam Shriver called the moment "amazing" and "incredible."
Moments later, Serena and Kim made their entrance, and the crowd went for round two. For a moment Serena was bewildered, examining the crowd in search of it. Trying to find the source of the mob's angst. And then she realized: she was it.
She would be it so many times in her career. Champion. Covergirl. Goddess. Iconoclast. Villain. She tried her best to disregard the next 90 minutes of begrudging applause when she would win a point and thunderous roar when she would lose. She spent her layovers praying.
She won, and afterward addressed the still sneering crowd:
"I want to thank everyone that supported me. And if you didn't, I love you anyway." And just like that, she was gone. The tournament never apologized. The Williams sisters never returned.
Serena calls it her "Malcolm X approach," her brand of disregarding the establishment and doing things her way: with angst and flare. Like Malcolm, for the majority of her career Serena played angry and with little regard for her opponents or public perception—we didn't deserve her niceties.
Venus might let a shoulder bump slide, but piss off Serena and balls get shoved down your throat. Tennis traditionalists hate grunting, so once Serena shrieked so ferociously during a match she frightened her poor opponent (read: professional, world class tennis player) into not wanting to shake her hand after a tennis match.
I don't want to call it bullying, but Serena's MO was clear: when she came out to the playground, you got your ass up off the swing set.
It was her conflating trademark of polarizing behavior and on-court brilliance that transcended her from champion to superstar. Mortals exist. Icons scintillate. The legend of Serena's game between the lines was constantly amplified by the tirades, Catsuit, and dates with Anna.
But there is a toll for being unapologetic, black, and a woman. At the end of the 2011 season, after another US Open blow up, Serena's classless, unlikeable narrative hit a fever pitch. Where McEnroe and Connors were passionate and examples of that good ole 'Murican tennis spunk, Serena was churlish and an embarrassment.
The burden of it all became too much, finally, in May of 2012.
During a stupefying first round loss to an unseeded opponent at the French Open (her first ever at a grand slam) Serena was unrecognizable. Her usually stellar footwork evaporated as her legs dragged across the red clay. Her serve, arguably the greatest in history, lacked pop. She missed wide-open shots. She cried during changeovers. For the first time in her career Serena appeared physically, mentally, and emotionally broken. It was for many the sudden beginning of her end.
Then just as abruptly, she pirouetted and did the unthinkable. Over the next 18 months, Serena would play 114 matches and lose just five times.
Five. In 2013 you probably sent more Snapchat nudes than Serena Williams lost professional tennis matches.
During that season she would post a 95 percent winning percentage, capture 11 titles including the French and US Open, and produce a 34-match win streak, the longest of her career. She would credit the turnaround to Patrick Mouratoglou, the new coach (and sometimes rumored boyfriend) she hired after her first-round loss.
A calm, almost demure Frenchman who rarely shows much emotion, Mouratoglou is the antithesis of Serena and the guru behind her newer, less turbulent demeanor. He told her she looked "emotionally uptight" at the French and has made their relationship less about changing Serena's game than maturing it; working with her on how to better handle expectations and setbacks, as well as balance her trademark aggression with a Zen-like levelheadedness. Mouratoglou calls the mental and emotional strengthening "adding to her base."
The growth is apparent on and off the court. Since partnering with Mouratoglou, Serena's laughed off tense on-court spats that would have previously seen her erupt. Last May, she reached out on Twitter to console fellow player (and now, bestie) Caroline Wozniacki after her high-profile breakup from her fiancé, golf phenom Rory McIlroy.
At this year's Australian Open, Serena was penalized a point in the final against Maria Sharapova for celebrating too early ("hindrance" is the technical term). It was the exact same call that caused her last public meltdown at the 2011 US Open. Except this time, she responded with levity, sarcastically chanting "come on" well after winning another point later in the game.
She talked about the joke in her post-match interview:
"That just goes to show you that I have more fun on the court nowadays," she said. "I would have never done that three years ago or four years ago."
It seems small in hindsight, but that moment was just the latest in a growing list of examples of her transformed psyche. If Serena implodes in that moment, the headlines would attack her respectability and deride her as the spoiled, irreverent hothead as they did in 2011, instead of applaud her grace under fire and guts in a tense situation. These are the nuanced differences that grow in importance to schismatic figures as their careers wind down and they begin to take stock on their overall legacies. Kobe Bryant, who pretty much ascended to superstardom alongside Serena and also possessed a similar divisive public persona, debuted a documentary last month focused primarily on humanizing his polarizing past.
"I'm fortunate to be at a point in my career where I have nothing to prove," Serena wrote in Time Magazine last month as she announced her decision to return to Indian Wells, ending her 14-year boycott.
Like Kobe, as Serena's twilight approaches, she's let her shoulders drop a bit. She's more open, she jokes and smiles more. Where she once seemed callous and rigid, she now appears open and candid. It's a masterful chess move.
In her letter Serena mentions how she and her sister always felt like "outsiders" in the tennis world. The ostracization fueled a stingy reign as mercurial as it was brilliant. Nearly 15 years later, after validating both her equality and superiority to her peers and perhaps any player that came before her, she's matured to a point where she's ready to forgive past transgressions, regardless how egregious.
Serena returning to Indian Wells is significant because it's allowing her to annotate—on her terms—the definitive chapters of an already historic narrative.
On Friday, Serena will take center court and the crowd will grovel. They will beg forgiveness, and the Queen will oblige. She's wiser and considerably more measured now, so you probably won't hear her say this. So allow me:
Aaron Randle is a Howard U-bred writer living in Kansas City, MO. Follow him on Twitter @aaronronel.
Image via Getty