The Daily Fail knows why England's World Cup hopes were crushed yesterday when it lost 4-1 to Germany: forward Wayne Rooney waxed his chest before the game.
Quoth The Daily Mail, "Did this flirtation with personal grooming account for his loss of powers, just as it did to the once superhuman Samson?" Another England player, Frank Lampard, was widely mocked for being photographed with his chest and armpits waxed. (At the time, the paper had wondered in agony, "What's next, Frank, mascara?")
"Painful," remarks author Gavin Allen, "but not as painful as England's World Cup exit."
Indeed. Though they manage to cram in some biblical exegisis (really!) it's not entirely clear who is the Delilah to Rooney's Samson. But encroaching metrosexuality isn't the only thing to weaken the English team. To beleaguered team coach Fabio Capello, The Daily Mail recommends, "banning waxing kits as well as mobile phones and WAGS." Will the emasculation ever stop?
G/O Media may get a commission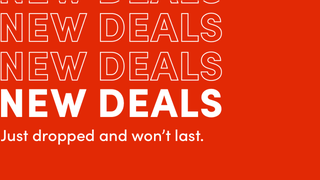 Up to 70% off
Wayfair - Cyber Week Deals
Is Wayne Rooney England's Samson? [Daily Mail]
Earlier: The Sirens Who Destroyed Their Boyfriends' World Cup Performances