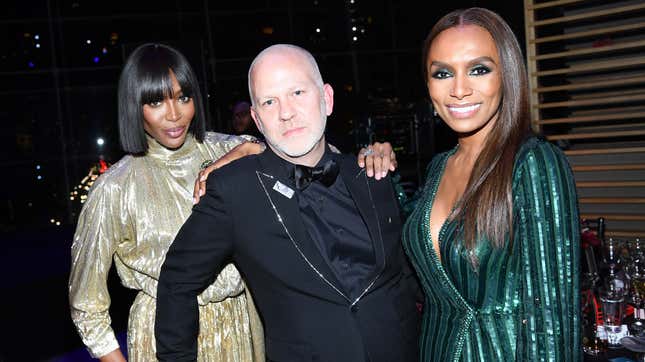 Ryan Murphy, a man who has more ideas in his sleep, than I ever will in my waking hours, has 10 projects greenlit as part of his Netflix deal. I'm thrilled for Ryan Murphy, who is a beautiful bald genius with many good shows under his belt, but I am left wondering what device Murphy has in his possession that allows him to carve out the time required to come up with any ideas in the first place?

Ana Gasteyer Satirizes the Girl Boss in 'American Auto'
Out of the 10 projects he's working on for Netflix, we know a teensy bit of information about roughly five. From Variety:
Murphy has previously announced five titles slated for a Netflix release. Three are shows, including "Ratched," the drama series starring Sarah Paulson as the infamous Nurse Ratched; "The Politician," a political satire featuring Ben Platt; and "Hollywood," which focuses on the golden age of Tinseltown.

He has also announced two Netflix film adaptations of Broadway productions. The first is "The Prom," set for a September 2020 debut, and the other is "The Boys in the Band" with Jim Parsons and Zachary Quinto, also due out in 2020.
So far, so good: Murphy and Sarah Paulson are a match made in heaven; Ben Platt and I are no longer enemies, as I have recovered from the harrowing emotional manipulation of Dear Evan Hansen and can enjoy his work free of agita. Another Murphy joint about Hollywood and the old razzle dazzle? Sure! The other stuff, all right! But Ryan, my friend, what else could you possibly have in that noggin of yours? How many more ideas are there? And honestly, can you leave some for the rest of us?
I admire Murphy's work ethic, his passion for Sarah Paulson, and his dedication to churning out content as if it were fast fashion. I have faith in the fact that out of the ten shows on offer at Netflix, at least three of them will be good.