It seems that other people know an awful lot about the entirety of their parents' sexual history—way more than I do about mine (and way, way more than I'd ever want to know). Why is that? Did they ask? Did their parents tell? Did they keep a chart on the kitchen wall? Did their little black book double as a coffee table book?
I'm curious because now a second child of a celebrity has come forward to say whom their father did not sleep with in response to allegations made in Vulture's interview with Quincy Jones, which sent as many shockwaves through our culture as any celebrity Q&A in recent memory (behold: the power of being too old to give a fuck). Miko Brando, Marlon Brando's son, told TMZ, "The Marlon Brando family has heard the recent comments by Quincy Jones and we are disappointed that anyone would make such a wrongful comment about either Marlon Brando or Richard Pryor."
You'll remember that Jones claimed to Vulture: "[Marlon Brando] used to go cha-cha dancing with us. He could dance his ass off. He was the most charming motherfucker you ever met. He'd fuck anything. Anything! He'd fuck a mailbox. James Baldwin. Richard Pryor. Marvin Gaye."
Last week, Rain Pryor, Richard's daughter, also denied Jones's claim in a now-deleted Facebook post: "All you who touted Faux News and preach about wanting blacks to be represented in a great light and then posted Q's interview are irrelevant and full of your own BS. Q, was once a brilliant music producer who is losing his mind, and decided to garner publicity for himself with a sensationalized interview; and because y'all think and equate Fame and Money with decency, you ate it up like thirsty dogs, as he spewed out a lie about my father who's not here to defend himself." Rain accused Jennifer Pryor, Richard's widow, of "tarnishing" her father's image by backing up the claim.
Using the mode of communication by which this information was released in the first place—hearsay—it's more realistic (but at least a little weird) for a son or daughter to know whom their parent did have sex with (because the parent could have told them) than whom their parent did not. It's hard to imagine a conversation that would prompt a parent flat-out denying sex with a person outside of their family unless the idea of said sex was on the table in the first place. Are Hollywood children privy to the Hollywood conquests of their Hollywood parents? Doubt it.
G/O Media may get a commission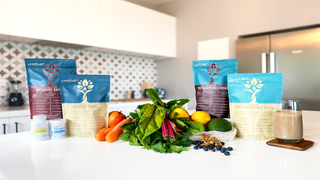 In addition to wanting to know how we are to assume people's children are any authorities on the extent of their parents' sex lives, I'd just like to say that the language used—"such a wrongful comment"; "tarnish our dad"—is anti-queer, which actually answers my question.