Christina Hendricks has gone from poster child for the supposed the comeback of curves to practically a stock photo for any story about bodies. Is it time to diversify?
As far back as 2008, Hendricks (often cited interchangeably with her Mad Men character Joan Holloway) got hailed as a harbinger of a new type of "it" bod — "curvy," which in Hollywood terms means big boobs, small waist, and big (but not too big) hips. That year, LA Times blogger Monica Corcoran took flak for comparing Hendrick's ass to "a holiday ham," but a trend was launched — pair an assertion like "curves are definitely making a comeback" with a gorgeous (and they're all gorgeous) photo of Hendricks, and you've got yourself a story. The Daily Mail did it, the Sydney Morning Herald did it, Refinery29 did it (albeit as part of a larger gallery that also included Crystal Renn).
Over time, Hendricks became sort of a metonymy for "curvy body." The British Equalities Minister said, "Christina Hendricks is absolutely fabulous. We need more of these role models. There is such a sensation when there is a curvy role model." The editor of British Cosmo said, "Joan has had a huge impact on fashion and on women having the confidence to flaunt their curves. This year loads of girls want to look like Christina Hendricks, not Kate Moss." And now the British press is even using Hendricks to illustrate scientific studies.
The Telegraph's coverage of a study on men's dating preferences didn't mention Hendricks by name, but it did include a pic of her in a lovely lavender gown — presumably because "the tests showed that men were much more likely to choose someone with a curvy body for a date, while they might opt for a pretty face for a longer-term relationship." And Fiona Macrae of the Daily Mail wrote, "The finding suggests that Mad Men's Christina Hendricks, much lauded for her fuller figure, would be popular with men looking for a bit of fun" — next to a picture of Hendricks's face, which Macrae alleged was less "classically beautiful" than January Jones's.
G/O Media may get a commission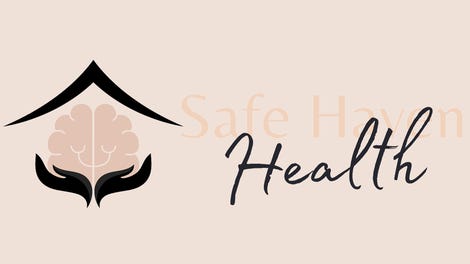 Addiction counseling
Safe Haven Health
I think we can all agree that Hendricks is pretty fucking hot from head to toe, which is just one reason it's a little odd that she's become everybody's go-to image for the concepts of "curvy body," "hot body," and even just "body" (the dating study was really mainly about the attention men paid to bodies versus faces). Hendricks, who's said in the past, "This is the way I'm built, and I feel beautiful. It's funny, because I don't feel like I look that different from anybody," probably feels a little strange about all the attention paid to her shape, at the expense of her acting skills and even her extremely (and, I'd argue, "classically") beautiful face. And it's reductive and somewhat lazy to keep holding up one woman as the example of a sexy female body.
For one thing, there are many more kinds of "curvy" than Hendricks's hourglass variety. For another, Hendricks still fits the Hollywood ideal of beauty in most ways, including race — as Clutch Magazine asked of her ubiquity, "what does this say about some Black women who have never stopped being curvy?" I know (believe me, I know) how hard it is to illustrate stories, but it's time for the media to get creative, feature different women with different bodies, and let Christina Hendricks represent what she represents best — herself.
Is He Serious About You? As Long As His Eyes Stay On Your Face ... Not Your Body [Daily Mail]
Men Look At Bodies, Not Faces, When Picking Date [Telegraph]
Will A White Woman Usher Curves Back In? [Clutch]
Earlier: Christina Hendricks' Body Is A Role Model, According To Official
Study Confirms Your Awful Suspicions About Men And Dating
Mad Men's Christina Hendricks Loves Curves, Hates Boning