In the new Esquire and New York Magazine, Mad Men's resident sex symbol talks about her favorite foods (chocolate covered bacon), her curves (of course), and the uncomfortable nature of costume girdles reinforced with boning. (Got ya!)
The Mad Men publicity frenzy isn't quite tiresome yet — I like how they seem to be rolling out the interview subjects for mini-blitzes so we're left wanting more. Today there are two new interviews with Christina Hendricks, who of course plays Sterling Cooper's alpha-female Joan Holloway. In both, she comes across as sweeter and more reflective than her character. (As anyone would, I guess.) And though both articles seem to have buried last season's Big Question for all female Mad Men characters — about how the show's creator Matthew Weiner won't let them work out so their bodies will look historically appropriate, they still can't stop talking about Christina's body. I'd love to read an interview that didn't mention it at all!
Esquire:
On her body:
"This is the way I'm built, and I feel beautiful. It's funny, because I don't feel like I look that different from anybody. Everyone's always like, "You're so much smaller in person!""
On bacon and deep-frying:
CH: Oh, my gosh, you've had chocolate-covered bacon, right? It's so perfect."
ESQ: "Do you like to cook?"
CH: "I love to cook. I just got a deep fryer, and it's amazing. The first night we got it, we made homemade poppers. I mean, what's the best deep-fried thing ever? Cheese poppers."
G/O Media may get a commission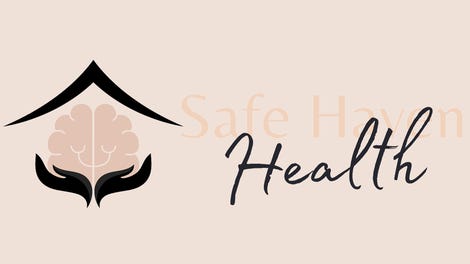 Addiction counseling
Safe Haven Health
On boning:
ESQ: "Do you wear the undergarments of the day?"
CH: "Oh, yeah, they're all the authentic girdles, and we wear the longline bras, with boning."
ESQ: "Boning?"
CH: "It's like what's in a corset - it has these long strips of plastic or metal that keep everything [pauses], you know. Oh, yeah - it's supercomfortable. And then the authentic stockings, with the garters, and then a slip and then our dress. From my girdle and my garters last night, I have two bruises on the top of my legs. From being in it for seventeen hours. Women did that."
In her New York Magazine profile, Hendricks talks more about her character.
On Joan's voice (which can often be babyish):
"I'm a lot more girly than Joan. When I'm her, the register of my voice drops significantly"
On her curves, the attention to which New York Mag calls "bewildering"...in an article titled "Dangerous Curves" (Ha!):
""I've been on TV shows for years and no one said a word about it. All of a sudden everyone says, 'Oh, it must be so great to be on a show from the sixties, because now you can be on TV.' It's strange how astounded people are that I have breasts."
Funny how the monkey on Christina's back in interviews used to be her body, and now it's the attention paid to it by the media, as if that's a higher subject. We're still just talking about her body — and we should expect even more of the same after the Season 3 premiere airs, as Joan is portrayed as even curvier in the new season (that's not a spoiler!)
And here's a treat: way back in the '90s, Christina Hendricks (with a red bob) starred in an Everclear video. Personally, I preferred to watch with the sound off:
Christina Hendricks Isn't All That Fussy [Esquire]
Dangerous Curves [NY Mag]