Last year, New Zealand media broke the story of the Roast Busters, a group of young men in West Auckland who picked up girls (most of whom were underage, some as young as 13), gave them alcohol, and gang raped them, only to brag about it on social media. Now a year later, the investigation into the matter has come to a close with zero charges being laid against members of the Roast Busters. Fuck this.
In a press conference today, New Zealand Police released their report on their investigation Operation Clover announcing they would not be pressing any charges against any of the suspects. Guys, they really would have liked to, but there was no "reasonable chance" of conviction, so instead they wrote up a report that concluded that lots of teens demonstrated a "poor understanding" of consent. You have got to be kidding me. Years of investigation and that's the conclusion they came to? Stuff.co.nz reports:
"Police acknowledge that the basis for interviews of the majority was hearsay and rumour and wish to make it clear... that there is little evidence in existence to accuse the majority of persons of interest of being engaged in criminal sexual offending."

Detective Inspector Karyn Malthus said today that the decision not to charge came about due to a range of factors including "evidential tests under the Solicitor General's prosecution guidelines".

"These state that there must be a reasonable prospect of conviction for police to initiate a conviction."
Other factors included "the wishes of individual victims, the admissible evidence available, the nature of the offence and the age of the parties at the time of the offending".
After initially canvasing 110 girls, the police narrowed their search down to seven victims—five were identified through Operation Clover and made formal complaints to the police, and two had made complaints back in 2011 but were informally dismissed by the police. However the police report states that there are 25 girls who they believe to have been victims of sexual assault at the hands of the Roast Busters but declined to give a formal complaint. 25.
G/O Media may get a commission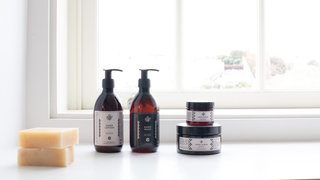 Exfoliate and Hydrate
The Handmade Soap Company
The police have identified five suspects after speaking with 30 young men considered to be "persons of interest." While two declined to be interviewed, three were interviewed, with two of them insisting that all sexual interactions were "consensual in nature." One had given "what could amount to eye witness or admissible evidence to the sexual activity of other males," but none of the girls involved in the matter would give a formal statement.
And who could blame them? These young women would subject themselves to further media scrutiny and amplified bullying—the same online bullying that brought the case to surface in the first place. And it seems clear that even if they did file a complaint, the New Zealand Police would find a way to bury it so they wouldn't have to lay charges. A father of one of the teenage girls who complained to the police claims that many girls declined to file a formal complaint because their parents did not allow it.
"The other girls were being protected by their parents... which I don't see as protecting. How can we do anything about the rape culture if people as blatant as (these boys) get away with it?"
Once again the victims have been let down by New Zealand Police, but sadly none of them are all that surprised.
An alleged victim said, ahead of the announcement, that she had not been contacted by police about the investigation coming to a conclusion.

"I'm not at all surprised if police have decided they're not pressing charges... they should have kept in touch with me."

Another of the alleged victims said she "wasn't surprised" police had decided not to press charges and only heard from police minutes before today's scheduled press conference.

"It is what it is. I'm not surprised - it was obvious nothing was going to be done."
For those of you who need a refresher in the horrifying details, take a look at our coverage from last year.