If you ever watched the reality show Girls Next Door, you might remember Holly Madison, Hugh Hefner's "main girlfriend." The 35-year-old former Playboy model and Vegas showgirl is coming out with a memoir titled, what else, but Down the Rabbit Hole: Curious Adventures and Cautionary Tales of a Former Playboy Bunny. Madison details her life at the Playboy Mansion and how it wasn't as fun and whimsical as it seemed. When she met Hefner at age 21, the first thing he did was offer her a Quaalude. When she declined, Hef said, "Usually, I don't approve of drugs, but you know, in the '70s they used to call these pills 'thigh openers.'" Instead of running far away from that scenario, she ended up moving into the mansion a few weeks later.
With seven other girls living in the house, there were constant shifts in friendships and loyalty. "I learned Hef was the manipulator and that he pitted us against one another," she wrote. Madison also reveals the emotional abuse she experienced by Hef if she dared to cut her hair or wear red lipstick. "I realized I wasn't treated well. I'm done being afraid of people," she said. "I don't have any loyalty to Hef. I haven't talked to him in four years, so there's no reason to reach out now. Besides, it's the truth." Surprisingly, Madison never signed a nondisclosure agreement. The book will be released on June 23.
---
On a recent episode of celebrity variety show, I Can Do That!, Joe Jonas temporarily joined famous performance troupe, The Blue Man Group. The singer caught paint balls that were tossed towards him in his mouth, then sprayed the paint on a spinning canvas. I don't know about you, but I'm impressed, even though this photo of him will probably give me nightmares tonight.
G/O Media may get a commission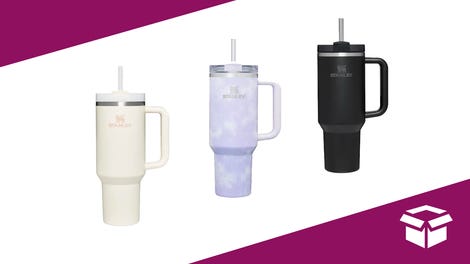 Up to 45% off
Stanley Cup Sale
[People]
---
Speaking of celebrities expanding their talents, Minka Kelly has graduated from culinary school. The Friday Night Lights actress posted her certificate of completion on Instagram and also documented special moments from the six-month program along the way, like making fresh pasta. If acting doesn't pan out, Kelly can open up her own restaurant. Would she call it, Friday Night….Bites? Sorry.
[People]
---
Images via AP/Getty/Twitter/Instagram.
---
Contact the author at marie.lodi@jezebel.com.