More details of Holly Madison's juicy memoir about her life at the Playboy Mansion have come out, including her post-show relationships with fellow Hugh Hefner girlfriends Bridget Marquardt and Kendra Wilkinson. After Wilkinson said she was no longer friends with Madison and Marquardt in an interview, Madison decided to call out her fakeness via text. Wilkinson replied: "WHO ARE YOU???? I DON'T EVEN KNOW YOU! WE WERE NEVER FRIENDS. IT WAS ALL JUST WORK." Afterwards, Madison deleted her number and stopped speaking to her. "Kendra and I haven't spoken since, and I have to say, I don't miss her." She also described the Kendra on Top star as having a "sense of entitlement" and a "hustler mentality."

As for Marquardt, the Etsy-selling craft queen says she hasn't spoken to Wilkinson either, but supports Madison. "I like Holly and I'm friends with her," Marquardt said. "I'm happy for her that she wrote the book." She also posted a #tbt of the two on her Instagram.
"I haven't read the book so I can't even comment on any of the allegations. But I am definitely going to read it!" she exclaimed.
G/O Media may get a commission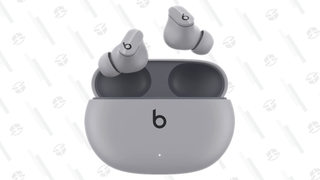 ---
Jackie Siegel, whose 18-year-old daughter Victoria recently passed away, has been criticized for seemingly disrespectful behavior at the funeral. The subject of 2012's Queen of Versailles was wearing a form-fitting dress, taking photos of her daughter's casket and was seen smiling. A rep for Siegel released a statement defending her unusual mourning process:

People deal with grief differently. Mrs. Siegel is grieving as we all are. I have been with the family starting from the very first moment they learned of Victoria's death and I can tell you that she has cried … a lot …and has been on an emotional roller[coaster]. There is no authoritative manual that tells us how to grieve. The entire family has been sleeping together in the large family room of the house since this horrible tragedy happened. They are talking together, crying together and caring for and loving each other. The family has been through a terrible tragedy and had been hurt enough and the way Mrs Siegel is being portrayed by some in the media is just adding additional pain not only to her but the entire family.
[Dlisted]
---
Morrissey is known to never play coy when it comes to his opinion on worldly matters and his recent interview with Alternative Nation is no different. About Obama, the singer said he "seems white inside" and criticized POTUS for not supporting black people during Ferguson:
"If Michael Brown had instead been one of Obama's daughters, I don't think Obama would be insisting that the nation support the so-called security forces! How can they be called security forces if they make the people feel insecure? There is an obvious racial division in America and it's exploding and Obama doesn't ever support the innocent black people who are murdered by white police officers who are never held accountable. You would expect him to be more understanding of what it means to be black. But so far, he hasn't been.​"
Though he has criticized Hillary Clinton in the past, Morrissey thinks she's a definite win for the 2016 presidency, but because there is poor competition. "When you look at other women in or around the American political circuit … Michelle Bachmann, Ann Coutler, Sarah Palin … they are all horrific spikes in the forehead, yet Hillary now seems calm and measured. But a female president won't necessarily change anything because, as with Margaret Thatcher, if it goes wrong, the people would never again allow a woman to take the lead."
[ONTD]
---
Images via Getty.
---
Contact the author at marie.lodi@jezebel.com.