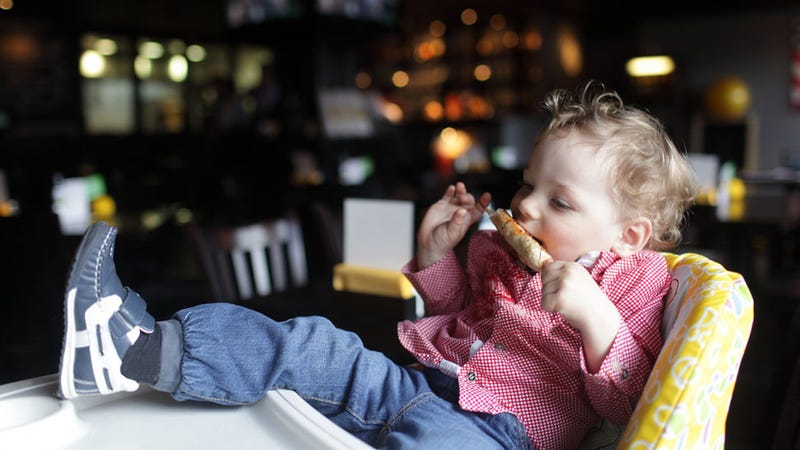 Nearly 10,000 toddlers went to the emergency room this year due to highchair-related injuries—a 22% increase since 2003.
A study, published in Clinical Pediatrics, looked at the national injuries database and found that:
Slightly more boys than girls were hurt, and more than three-quarters of the injured were under 2 years old. About a third of the incidents involved so-called closed-head injuries — a form of head trauma in which the skull and dura mater remain intact but which, in severe cases, can result in physical or cognitive disability. Another third involved soft tissue damage. More than 18 percent involved cuts, and almost 9 percent broken bones. More than 86 percent of the injuries were to the head, neck and face.
The study also found that about 93% of the time that kids got hurt in highchair-related incidents, it was from falling out of them, meaning that most of the injuries could be avoided if parents would use the chairs' restraints. The author of the study also threw shade by intimating that parents don't "carefully during mealtime."