Josh Duggar, who has completely repented for molesting children and is being supported by every idiot with a keyboard on Facebook right now, may not be as repentant as you might think. How do we know this, you ask? Well, here's footage of a 20-year-old Josh making jokes about dating his sister because LOL, you know?
Here's the thing: if Duggar was really repentant, would he really be making jokes about incest on national television? I recognize that some people might say he was just being stupid (these are the same people who will probably say that we've "all sinned" and that molesting your siblings is "a youthful indiscretion"), but if someone felt truly guilty and remorseful about something they'd done and had actually made attempts to make amends as opposed to just being talked to sternly and then gone into the wonderful world of hate-mongering with the Family Research Council (which lays the blame for molestation squarely at the feet of the LGBT+ community), they probably wouldn't be making jokes about "being from Arkansas" on TV. Am I right, or am I right?
I just don't believe that the reality of having molested numerous children, including your sisters, just fades out of your mind so much if you're really sorry, you know? But I could be wrong. I do not know because I have not molested any children and therefore cannot accurately tell you what this douchebag's rich inner world is like. Also: Fuck Josh Duggar and his smug face, his "youthful indiscretions," and, most of all, his goddamn disgusting parents for rewarding his behavior with a television show. Also: Fuck TLC because there is literally no way in hell they did not do background research. OK, I am done being outraged this early in the morning, let's move on. [FishWrapper]
---
G/O Media may get a commission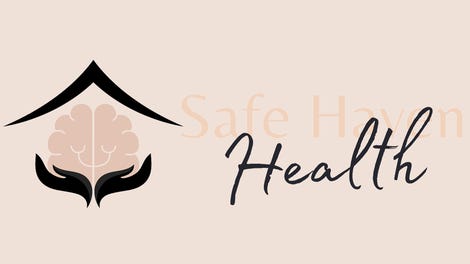 Addiction counseling
Safe Haven Health
Katy Perry and Russell Brand have not talked since their divorce, which makes sense considering they do not have children, own community property, and have both since moved on. But it's Memorial Day, so this counts as news that you need. (Have you guys seen that whole thing about submitting stuff to our tips email? You should do that, because it's slow as fuck out here and even The Daily Mail's headlines are fucking mundane.)

Also: I had no idea that Perry was still dating John Mayer. I thought they had broken up for good like years ago? What is going on with the world? (NEVER MIND, I DO NOT CARE.) (Ugh, yes, I do. I care too much for it to be normal or healthy.) [The Daily Mail]
---
Is this what it's come down to? Rosie O'Donnell's divorce has gotten so bitter that her ex is suing her for custody of the couple's baby pictures. This will definitely not affect any of Rosie's children in any way in the near future. Perhaps she and her ex could put their differences aside and set up a therapy fund for their kid instead? She is awfully cute, though. [TMZ]
Also, this Rosie news reminded me that this gif exists.

---
One time my friend Ray made this weird-as-fuck video with stock images and I watch it at least two times a day. Why is it so calming?
---
Contact the author at mark.shrayber@jezebel.com.