Hello, friend! Did you know that your favorite director, the man who brought you Citizen Kane ("roooosebud") and F Is for Fake, also once edited a sexually explicit, extremely NSFW scene from a hardcore movie called 3 A.M.? No? Well, here it is.
Below is a clip, found by Vulture, just for you. Reminder: NSFW. You've been warned. So if you don't work at a place that allows you to watch two women getting it on in the shower while terrifying high-pitched singing is happening in the background (overshadowed only by the sounds of lesbian lovemaking), you should probably wait until you get home to watch this recently unearthed clip.
According to Vulture, the movie was directed by cinematographer Gary Graver, who was working with Welles on The Other Side Of the Wind but had to direct "erotic" films for cash because Welles wasn't paying. Frustrated that Graver was working too much on porno and not enough on Welles' masterpiece, the auteur edited bits of 3 A.M. for Graver for free in order to free up some of his time. He was uncredited, but Vulture reports that you can tell this is Welles' work by the angles and the fact that there are a lot of unsexy shots in the clip that one wouldn't normally associate with hardcore porn.
Also, here's what 3 A.M. is about:
It is the gloomy story of a dysfunctional family: Elaine and Mark are married with two kids, and share their California home with Elaine's sister, Kate — played by Georgina Spelvin, who appeared in 1973's classic Devil and Miss Jones. The opening minutes, suffused with a great deal of moaning, are a vivid demonstration of Mark and Elaine's healthy sex life. I don't want to spoil the plot, but everyone gets laid, including the kids and a nosy neighbor.
G/O Media may get a commission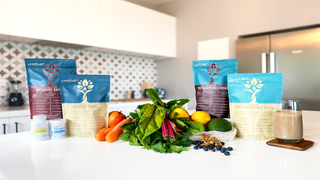 How soon before we get a Criterion version of this baby?
Image via Westwood Films
---
Contact the author at mark.shrayber@jezebel.com.