While women's rights activists are (and should be!) still riding the high from Saturday's global women's marches, it's important to use that energy for something productive—like recognizing that Roe v. Wade, which hit its 44th anniversary Sunday, remains under attack and is currently at more risk than ever before.

According to attorney Sarah Weddington, who argued the case in front of the Supreme Court 44 years ago, Roe v. Wade hangs in the balance.
NBC reports:
In addition to a president that's "basically opposed" to abortion, Weddington said, "there are far fewer outspoken pro-choice Republicans today than there were back in the '60s and in the early '70s."
Weddington was only 26 when she began representing "Jane Roe," real name Norma McCorvey, after she was denied an abortion in her home state of Texas. Now 71-years-old, Weddington—who went on to serve three terms in the Texas House of Representatives—tells NBC:
"There were a lot of Republicans for choice, a number of Republican members of the state legislatures and Congress who were pro-choice. [Republican] President Ford and Mrs. Ford were both pro-choice. You had a considerable number of Republicans who were pro-choice. I can't name those Republicans today."
G/O Media may get a commission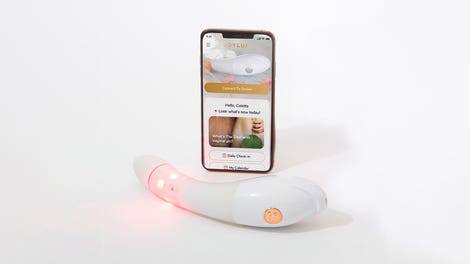 $50 Off
Joylux vFit Gold Device
She adds, "I think everyone who cares about the Roe v. Wade issue and other reproductive rights is very concerned about what will happen."
President Donald Trump has previously stated his intentions to stack the Supreme Court with Republican justices in order to overturn Roe v. Wade. If he succeeds, abortion could become outlawed in 33 states.
Abortion rights activists have become increasingly active since Trump's election; yesterday, on the Roe v. Wade anniversary, advocacy group Shout Your Abortion projected pro-choice images onto various buildings in New York City, including the Trump Building on Wall Street.
One such image showed women in t-shirts reading "Everyone knows I had an abortion" (made ubiquitous by Amelia Bonow, who cofounded #SYA alongside Kimberly Morrison and our friend Lindy West).
Abortion IS normal. Don't let this attack on our constitutional rights go without a fight.