One of the most horrifying things about the recent exposés on alleged predator Harvey Weinstein is how much of an open secret it's been for decades. People whispered about it, joked about it, and it seems they even conducted coded interviews about it on national television.
In this YouTube clip noted by Boing Boing, Gwyneth Paltrow is questioned about her relationship with Harvey Weinstein by David Letterman, who seems annoyed with the Miramax exec himself. After discussing why she's making an appearance on The Late Show on Thanksgiving, he straight up asks her, "Are you here of your own free will? Did someone coerce you to be here?"
"Do you count Harvey Weinstein as a coercer?" she replies. Letterman then speculates if Weinstein has a history with the mob that led him to his position in Hollywood, which may or may not also be a joke.
"I do all my movies for Harvey Weinstein, and that's Miramax," she continues. "And I'm lucky to do them there. But he will coerce you to do a thing or two."
Paltrow is one of the long list of women who says Weinstein made sexual advances on them at the advent of their career. In her case, it was when she was 22 and starring in Emma. He tried to coerce a massage from her in his hotel room, which she refused. Brad Pitt supposedly interceded on her behalf, according to The New York Times, even Pitt feared he'd be fired after speaking to Weinstein about his behavior.
G/O Media may get a commission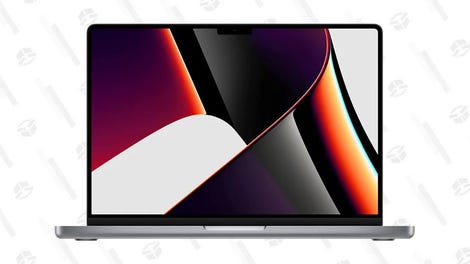 Save $300
2021 14" 1TB MacBook Pro
Meanwhile, Deadline reports that accusations against Weinstein could lead to police investigations in both New York and London. The London Metropolitan Police are "assessing a sexual abuse allegation" against him, but the NYPD issued a full statement:
"Based on information referenced in published news reports the NYPD is conducting a review to determine if there are any additional complaints relating to the Harvey Weinstein matter. No filed complaints have been identified as of this time and as always, the NYPD encourages anyone who may have information pertaining to this matter to call the CrimeStoppers Hotline at 1-800-577-TIPS."
Tips are, indeed, always welcome.