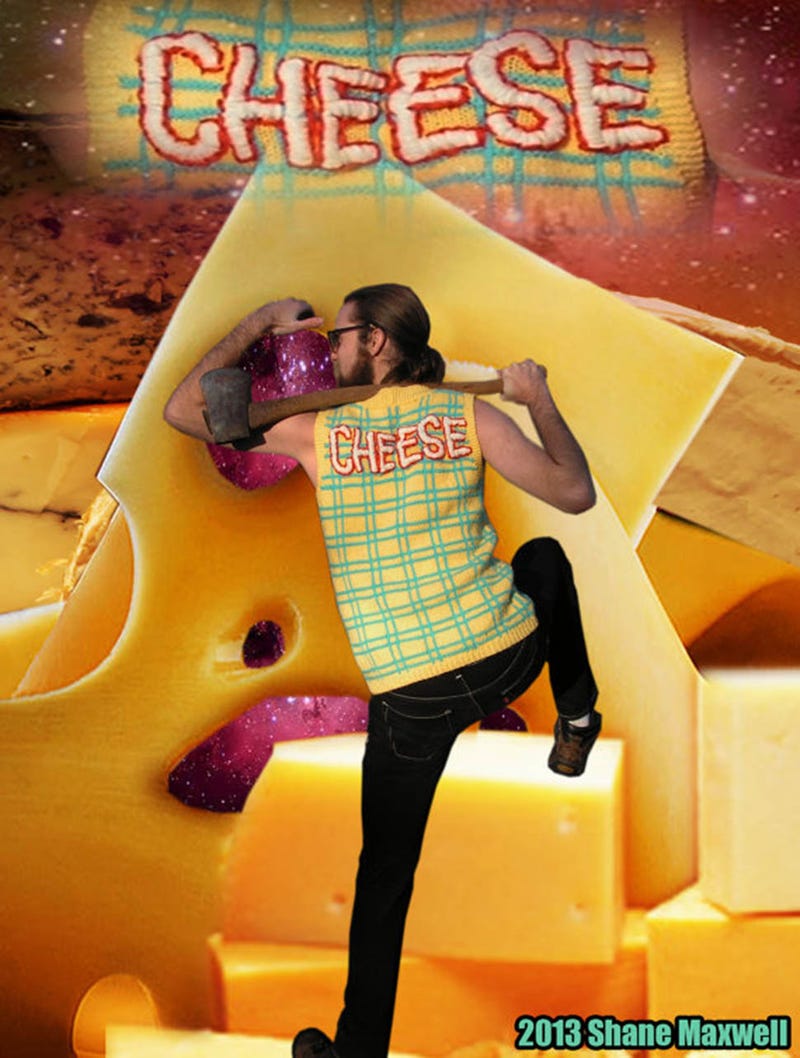 Ladies, this can be yours. (The sweater vest; not the cheese or the man. Sorry.)
For sale on Etsy, here are the details:
That perfect vest dedicated to your favorite edible life companion: cheese.
This is a hand knit sweater vest I purchased and embroidered the word "cheese" on the back of it.
Very convenient to wear whether you're relaxing in your cheese lair, or out hunting fresh, wild cheese with an axe at the edge of the galaxy (as pictured).
Anything is now possible.
Truer words.
[Etsy]