My dedication to figure skating, the costumes, and the pageantry of it all led me to watch the livestream of the ladies short program instead of letting NBC dictate what they wanted my Olympics viewing experience to be. I saw many skaters! And outfits! Take that, NBC executives, I'm taking the power back!!

First, two costumes that I thought I'd hate, but actually don't! Isadora Williams skated to "Hallelujah," which I find upsetting, but she looked like a twinkling Vanda orchid—great color. Anna Khnychenkova's costume is so extremely dramatique, as is her red glove and the spray of gold crystals down her front and back—mold, but make it sparkle, bitch. Pulling the tight over the skate makes her look like she has just a foot with a blade coming out the bottom and I hate it.
It has come to my attention that I have been assuming sequins were interchangeable with Swarovski crystals; this is an error that I am embarrassed to have made and I will never, ever make it again. Diana Nikitina's black catsuit with swaths of stones down the side is really working for me — she's crying because she's happy!! We've see this look on Bradie Tennell before, so I'll just say that I'm sorry she fell and this red is very nice on her. Truly love that Kim Ha-Nul is 15, adorable, and dressed in a trompe l'oeil dirndl blitzed with crystals, though I have docked one fashion point for the tights over skates.
G/O Media may get a commission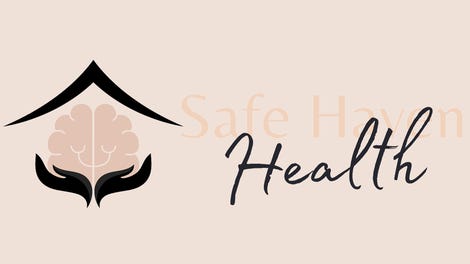 Addiction counseling
Safe Haven Health
Hit these women with the Kira Kira app, stat: Larkyn Austman skated to fucking "Mein Herr" and looked appropriately Liza with a Z; Aiza Membekova's garment came with a matching headpiece(!) and looks like vintage Halston modified for performance from the front slit to the open back to the slink; we've seen Mae Bereneice Meite's catsuit before, but my passion for it has not diminished; Emmi Peltonen has twin golden snakes curving over her torso and I freaking LOVE IT.
The synchronicity of Alexia Paganini skating for Switzerland while dressed like a sparkling Swiss Miss hot chocolate box is a bit much for me, here. Anita Oestlund of Sweden suffers from the same black mold situation that befell many of her male comrades and I wish her illusion netting was a teensy bit lighter, but she fell on her ass in front of the King of Sweden and so I just want to send her flowers and maybe a heating pad.
Giada Russo proves that less is more, 'stume-wise, though I would recommend against ever skating to the Eyes Wide Shut soundtrack. What looks promising from the back on Loena Hendrickx, sister of Jorik suffers from too many cutouts on the front. Johnny said she it's "exceedingly chic" and I respectfully disagree—she's wearing a full body Lululemon thot tight. Major freaking props to Ivett Toth—this child came out onto Olympic ice in leggings with faux chaps and a leather vest and skated to AC/DC, angering Johnny Weir who, rudely, said "The cheese stands alone." I love her!! Kailani Crane's pink chiffon 'n' rhinestones item is what Hello Kitty would wear if she were attending a rodeo; is it bad? I'm not sure.

Up close, the detail on Nicole Schott's bodice is very, very pretty, but this is like a Halloween costume store figure skater costume—not bad, just quintessential. Nicole Rajicova's 'stume is not boring because the skirt might be tulle and I LOVE TULLE, sue me. This, to me, is classic ice skating realness on Kaori Sakomoto—ombre, rhinestones, chiffon, ruching—and it's just fine.
Gabrielle Daleman's moody-ass costume looks much better in motion than it dos standing still, though it's a little Twilight for my taste. Welcome to the Olympic stage, my play cousin Karen Chen, and thank you for skating with grace and nerve whilst dressed like a white bird and wearing gloves that were stoned to the fingertip. I legit GASPED when Mirai Nagasu fell, but I love her maroon lace, accessorized nicely with USA-branded kinesio tape. Elizabet Tursynbaeva really and truly gave it her all, but the best thing her costume is doing for me is blinding me with that multicolored glitz down the front!
We have seen those outfts before and they are nothing too spectacular. Choi Dabin's mint and white, bell sleeved repeat continues to give me hope. I know I've seen this look before on Evgenia Medvedeva, but I don't care, this is what the people WANT when they tune into this shit, sparkle-wise, but certainly not that lettuce-hem. Yes, rave mom! Give me that high GOE!! Too much is never enough, and Satoko Miyahara's skirt reminds me of cherry blossoms, which is probably somewhat the intention. I am also noticing that Katelyn Osmond's navy and chiffon number is, well, navy, and not "pale black"—a color I just made up—like I thought it was the last time. I'm still here for the gloves.

Here's Alina Aagitova, MY LITTLE BLACK SWAN, in the most delicious icy-grey sequined Bolshoi Ballet look—with silver sequined gloves, like a glamour 'bot. She skates like a hellion and booped her rival out of first place What will she wear on Thursday?? What else has she got up her sleeve?? Carolina Kostner's red dress from Day 2 of these glorious Olympic Games is still just fine, but she is such a beautiful skater and it was tremendously rude for the commentators to point out that she's one of the oldest skaters in the competition—we know and so does she, it's fine!! Maria Sotskova is wearing the figure skating equivalent of those old-timey Western dresses one wears for sepia photosoots in Tahoe, but I appreciate the built in necklace.
Big mood incoming.
LET'S GET AFTER THAT FREE SKATE.