Whatever goes on during hazing week (or punch week, or whatever)–followed by heavy underage drinking every other week–may be exiled from Harvard's premises. This morning, a committee of Harvard faculty members recommended that, starting in 2018, the college forbids incoming students from joining "fraternities, sororities, and similar organizations."

In a 22-page report on The Harvard Crimson, the committee states that, though the college has already moved to get rid of gender-exclusive student groups, the culture of abuse at USGSOs ("Unrecognized Single-Gender Social Organizations" including fraternities, sororities, and similar "final clubs") is too engrained to fix. The report was prompted by, well, the obvious:
The Committee's deliberations were carried out under the shadow of tragic events related to hazing and excessive drinking at other campuses across America.

...

The comments written by Harvard students in the anonymous surveys about events that take place behind the closed doors of USGOs are disturbing, and the comments about the negative effects that USGSOs have on fellow students in the Harvard community are heartbreaking.
It's not hard to imagine what "tragic events" references– a few years of one too many rape cases, blackface parties, and alcohol poisoning deaths to count, maybe (see below). Harvard's not the only school starting to take such initiatives; frats and sororities have been individually shut down or suspended left and right at campuses nationwide over the past few years.

"The final clubs in particular were products of their time," write the faculty. "Due to their resistance to change over the decades, they have lapsed into products behind their time." [Author note: "Final clubs" are fraternity and sorority-adjacent single-sex organizations.]
G/O Media may get a commission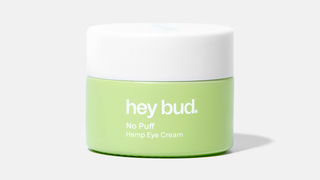 15% off
Hey Bud - No Puff Hemp Eye Cream
The committee was formed after President Faust announced in a letter last year that the college would discourage Greek life by barring members from leading Harvard-recognized organizations, sports teams, and withholding professional recommendations from the dean. It now recommends that the school follows examples set by Williams, which outlawed frats in 1962, and Bowdoin, which outlawed frats in 1997 and phased them out with a non-nationally affiliated College House system. A final policy is expected to be discussed during the fall semester, to be approved or rejected by President Faust, reports the Washington Post.